Since InterContinental Hayman Island Resort reopened in 2019, General Manager Arpad Romandy has remained dedicated to safeguarding and protecting Australia's most iconic private island's natural environment and its impact on the surrounding Great Barrier Reef ecosystem.
Arpad has placed sustainable initiatives at the forefront of resort operations and to mark World Earth Day, he has shared his plans for 2021.
"Restore Our Earth is sadly a very fitting theme for this year's World Earth Day. The Great Barrier Reef is the world's largest living structure, but more than half of it has disappeared in the past 25 years, and we can see the effects of climate change right on our doorstep."
"It's so important that we conserve the gift around us, so we're always working on projects to preserve the planet, such as providing guests with reef-safe sunscreen, setting targets for energy consumption and installing extra meters to pinpoint usage. Our latest project has come through IHG's partnership with the Alliance for Water Stewardship (AWS).
"With demand exceeding supply in many parts of the world, and our water coming from the ocean via our desalinisation plant, we must make every drop count. AWS assesses our consumption, tells us our strengths and areas where we could be more efficient, and then helps us set a long-term sustainability strategy and targets. We also hope to share the findings so that other hotels can then see the environmental and financial benefits of the measures we've taken.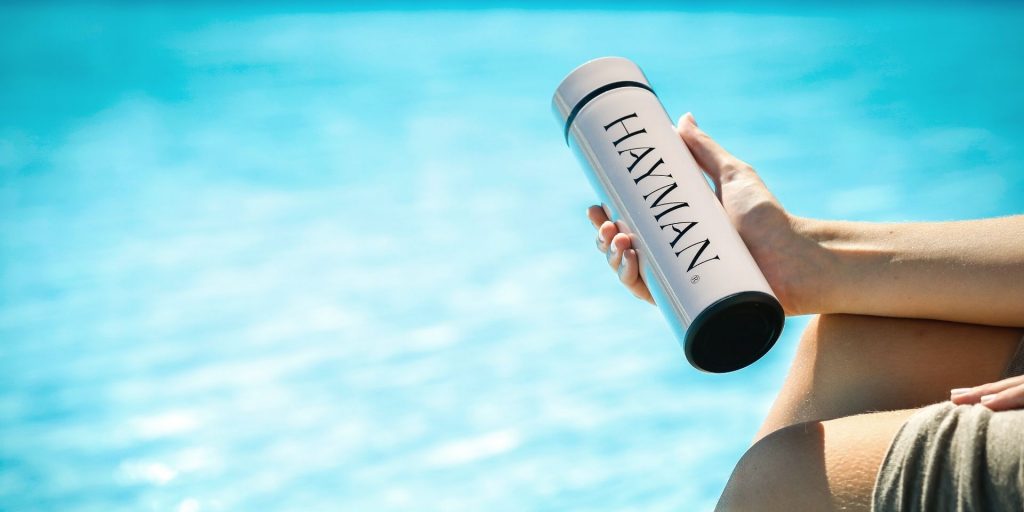 "A big part of the project is how AWS help us establish partnerships with NGOs and other organisations, which can lead to solutions that benefit our 450-strong community. Collaboration is key to driving change, which is why it's so heartening to see our pledge to work with others to conserve water and ensure adequate water, sanitation and hygiene (WASH) conditions for its communities as part of IHG's Journey to Tomorrow 10-year responsible business plan. Setting ambitious targets like these allows the industry to measure performance, compete to improve and strive to win, so the whole planet benefits."
AWS is not the only partnership that Arpad Romandy has recently forged. In March 2021, the resort united with Anything Environmental to ensure Hayman Island's recyclable waste – including empty glass and plastic bottles, cans and flavoured milk containers – is sent to locally-run businesses Airlie Beach depot for processing. This partnership will assist in reducing landfill waste significantly; between 2nd – 4th March 2021 alone a total of 6837 items were sent to Anything Environmental.
Additionally, March saw the resort debut a new range of reusable water bottles with each guest receiving a complimentary water bottle upon check-in which they will be encouraged to refill this during their stay from the multiple filtered water stations placed conveniently across the resort. This gift to guests doubles up as Arpad's gift to the environment as it reinforces the resort's ban on single-use plastics.
We encourage guests to explore World Earth Day's official resources here.