While visiting the Whitsundays, take one of InterContinental Hayman Island Resort's expert partner tours to see the swirling turquoise waters of Whitehaven Beach and Hill Inlet. Where it be elevating your stay to new heights by touching down on Whitehaven Beach's white sands with Helireef's helicopters or spending the day luxury cruising with Ocean Dynamics, you are bound to have a one-of-a-kind experience.
Considered by many to be one of the most beautiful beaches in the world, a tour to Whitehaven Beach via boat, helicopter or seaplane is a must when visiting InterContinental Hayman Island Resort. Guests can marvel the 98.9% pure silica sand gracing Whitehaven Beach's 7km stretch, before hiking to Hill Inlet to sight the world-famous turquoise swirls caused by a natural sand shift.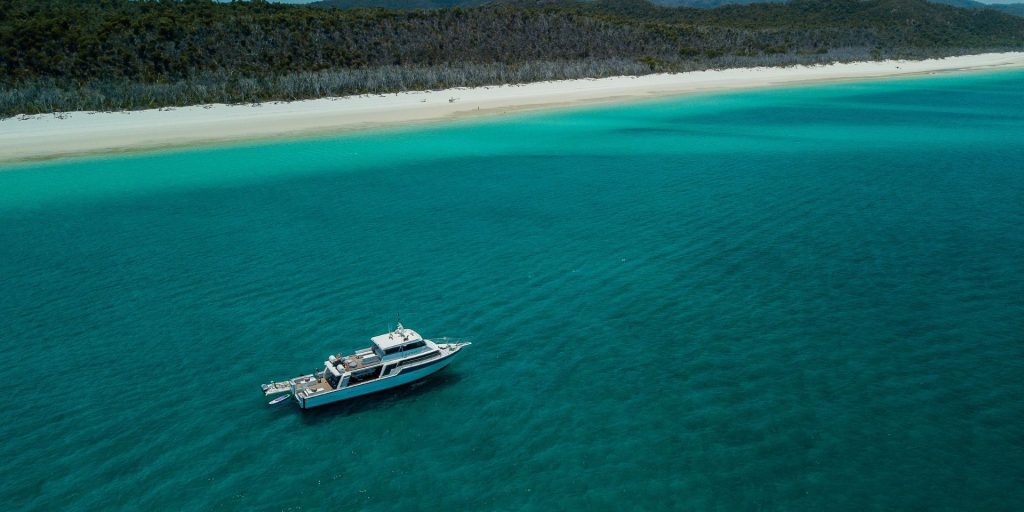 Whitehaven & Hill Inlet Escape on Ocean Dynamics Boat Charter
Embark on an exclusive trip to Hill Inlet and escape the crowds by visiting Hill Inlet in the afternoon. Journey to the northern end of Whitsunday Island where you will be led on a guided bush walk to the breathtaking Hill Inlet, followed by time at leisure at the northern end of Whitehaven Beach surrounded by swirling silica sands and the clearest of waters. This tour includes light refreshments, and all nonalcoholic beverages. A licenced bar is available. This tour is subject to tides and weather conditions. Book this experience here.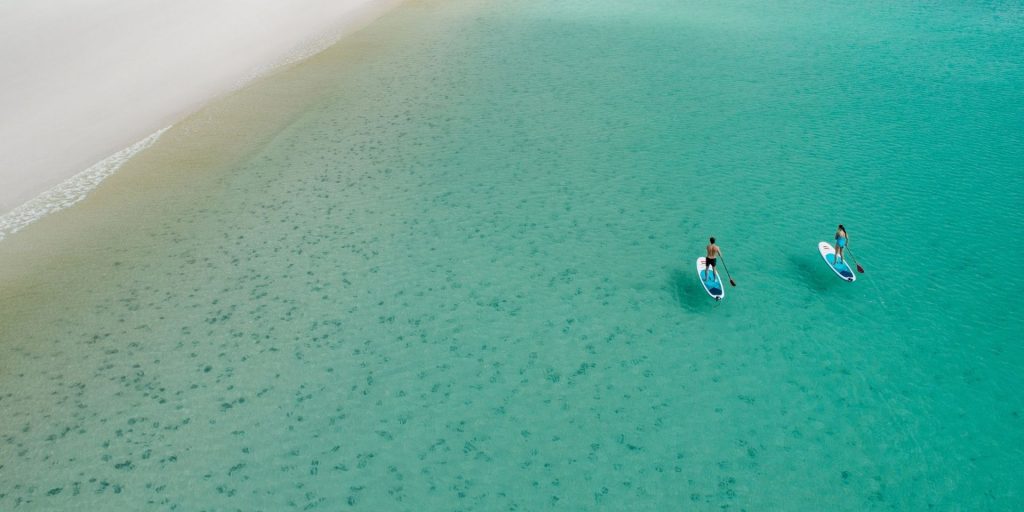 Take a Helicopter Tour to Whitehaven Beach and Heart Reef
This is the most spectacular helicopter flight you could make, taking in the iconic heart shaped reef. Heart Reef and Whitehaven Beach Scenic heads north to Heart Reef then doubling back to be dazzled by the brilliant white sands of Whitehaven Beach. Book this experience here.