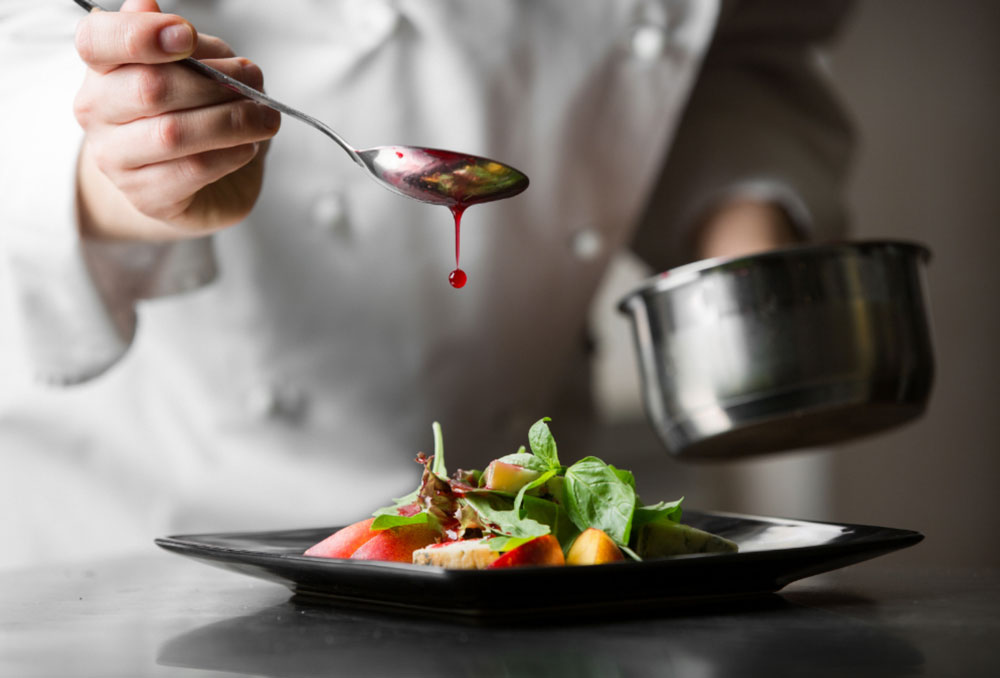 Chef's Table Dinner Experience
Our Chef's Table Dinner invites guests to immerse into a unique dining experience in the heart of the resort's Main Kitchen. Transformed into a decorated space for up to twelve, each guest will enjoy a front row seat in the kitchen for an artful culinary performance directed by our Executive Chef, Craig Robertson. Guests will be taken on a journey of culinary discovery while being led through the various stages of meal preparation for a five-course degustation menu. The experienced chefs will share their closely held advice and techniques behind great cooking and the ever-important food and wine pairing, to leave you inspired for your own culinary ventures.
This unique dining experience includes:
Behind-the-scenes tour of InterContinental Hayman Island Resort's Main Kitchen
Culinary masterclass led by our Executive Chef, Craig Robertson
Five-course degustation menu with paired wines in the heart of the Main Kitchen (View a Sample Chef's Table Menu)
Reservations required. This adult's only dining experience is priced at $480 per person. Limited spaces available.
Contact hayman.experiences@ihg.com or visit the Adventure Lounge in Central Lanai for further information on this on this dining experience.
Please note cancellations made within 48 hours of the confirmed dinner time will result in a charge equal to 50% of the reserved experience amount. Cancellations made within 12 hours will result in a charge equal to 100%.