5 On-Island Outdoor Reception Venues
InterContinental Hayman Island Resort unlocks a stunning collection of outdoor wedding reception venues. Choose from beachfront banquets set under the stars, botanic-inspired celebrations within rainforest sanctuaries,
swimming pool takeovers and more.
To help you choose your dream location, we've asked our expert Wedding Executive Rebecca Murthen to detail her favourite outdoor wedding reception venues on Hayman Island.
Hayman Beach
Barefoot reception dreams come true with wedding receptions on Hayman Island's iconic beachfront. Ideal for large-scale celebrations of up to 300, allow nature to style your event with pristine sands, lapping Coral Sea waves and the golden glow of the resort behind you.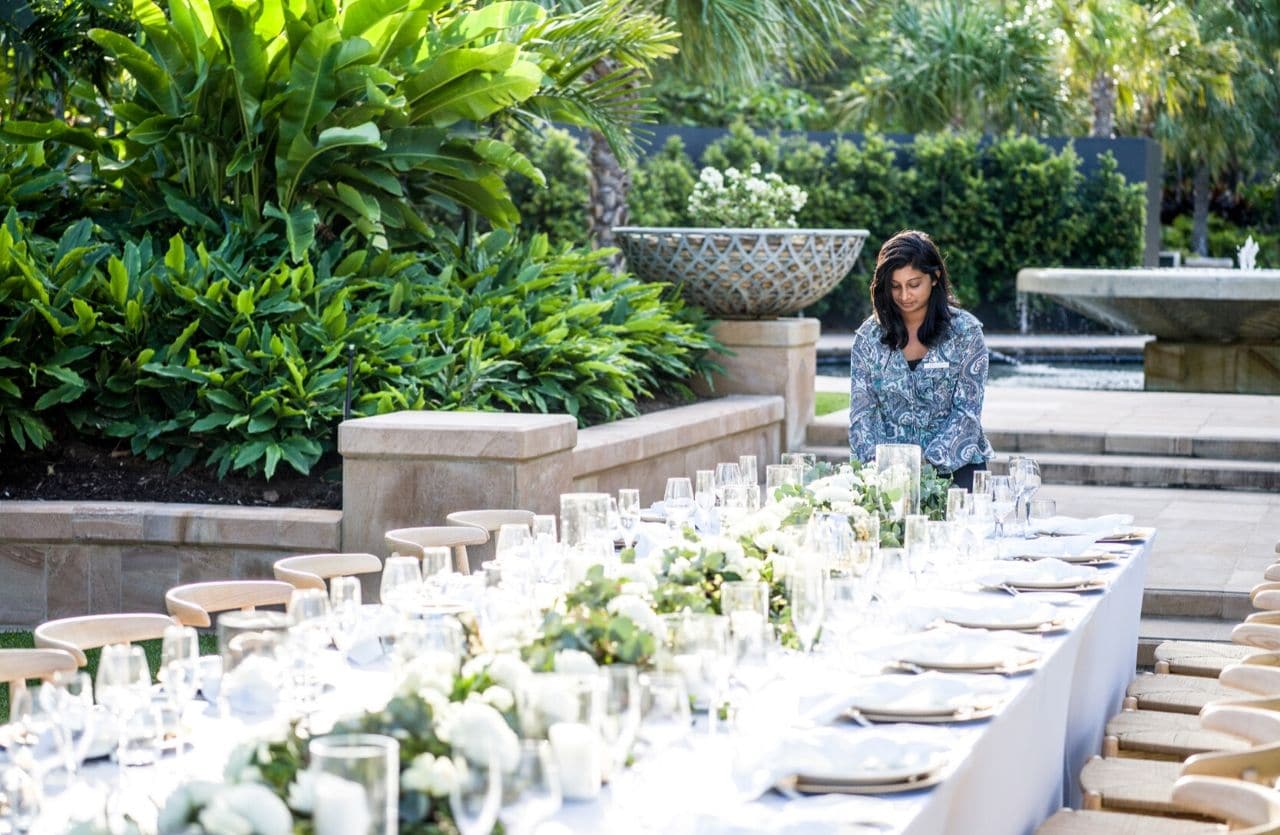 Formal Gardens
A manicured garden area complete with lush tropical greenery and show-stopping fountain, the Formal Gardens is the perfect location for moon lit receptions. This symmetrical setting allows for bespoke and limitless options for up to 80 guests and is the perfect venue for on-trend ethereal styling.
Rebecca's Insider Tip: This is one of my favourite reception venues; transform the space with a fairytale feel by draping fairy lights across hanging trees, setting a long table with lush greenery centerpieces and burning aromatic candles throughout the evening.
Coconut Beach
Bask in the privacy of Coconut Beach, an adults-only sanctuary tucked away by the resort's marina. Guests will feel the pristine sands under their feet as they settle down for a beachfront banquet under the stars.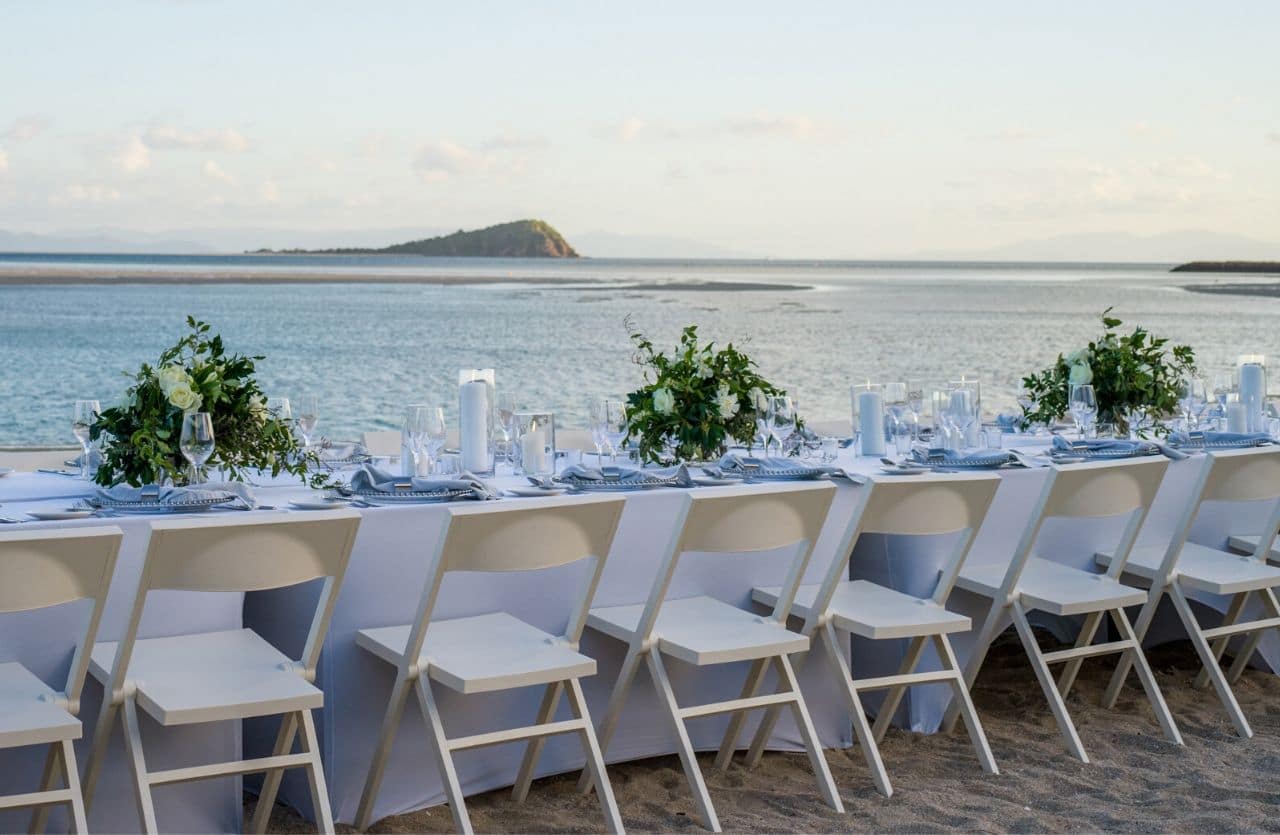 Rainforest Grove
Perfect for intimate reception groups, this private dining platform is nestled amidst stunning botanic garden surrounds with inbuilt solar-panel lighting lining the deck area and a starry ceiling setting the mood. Located just off Lion's Court, Rainforest Grove can be transformed into a sit-down dinner for 40 of your nearest and dearest.
Hayman Pool
Large-scale celebrations don't come more iconic than this; takeover Australia's largest swimming pool with bridal-white cabaret tables for 250 guests surrounding Hayman Pool. White sails float above as guests gaze out onto the Coral Sea. Entertainment options are endless, from perspex dancefloors over the pool's blues to firework displays across the Whitsundays night sky.
Rebeccas's Insider Tip: Taking sole-use of Pool Wing ensures you and your guests can dance the night away; immersing into your own private section of our beautiful resort.
More Articles