Luxury island living is born with 168 beautifully-appointed rooms, suites, villas spread across three distinct wings: Beach, Pool and Lagoon. From sophisticated sea-facing escapes to lush garden sanctuaries, each world-class residence is a magnificent blend of intuitive design and impeccable taste.
Lagoon
Wing
Relax in your own tranquil retreat located on the eastern side of the resort. Encompassed by lagoon and lush gardens, all rooms and suites offer generous living spaces for your family to stretch out. Endless mountain views spill into tropical landscapes overlooking the lily lagoon and beach-front.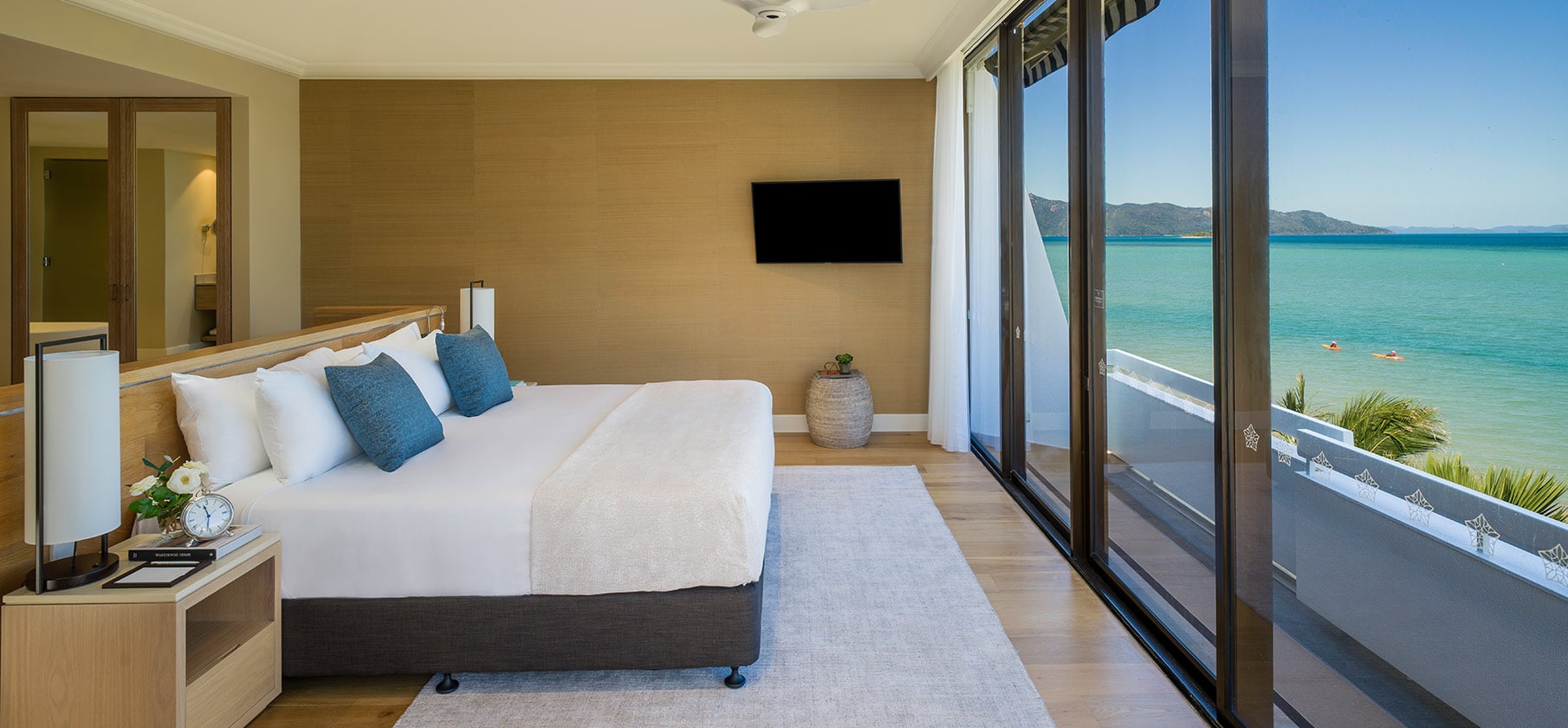 Rooms type
Explore our collection of Lagoon Wing rooms and suites.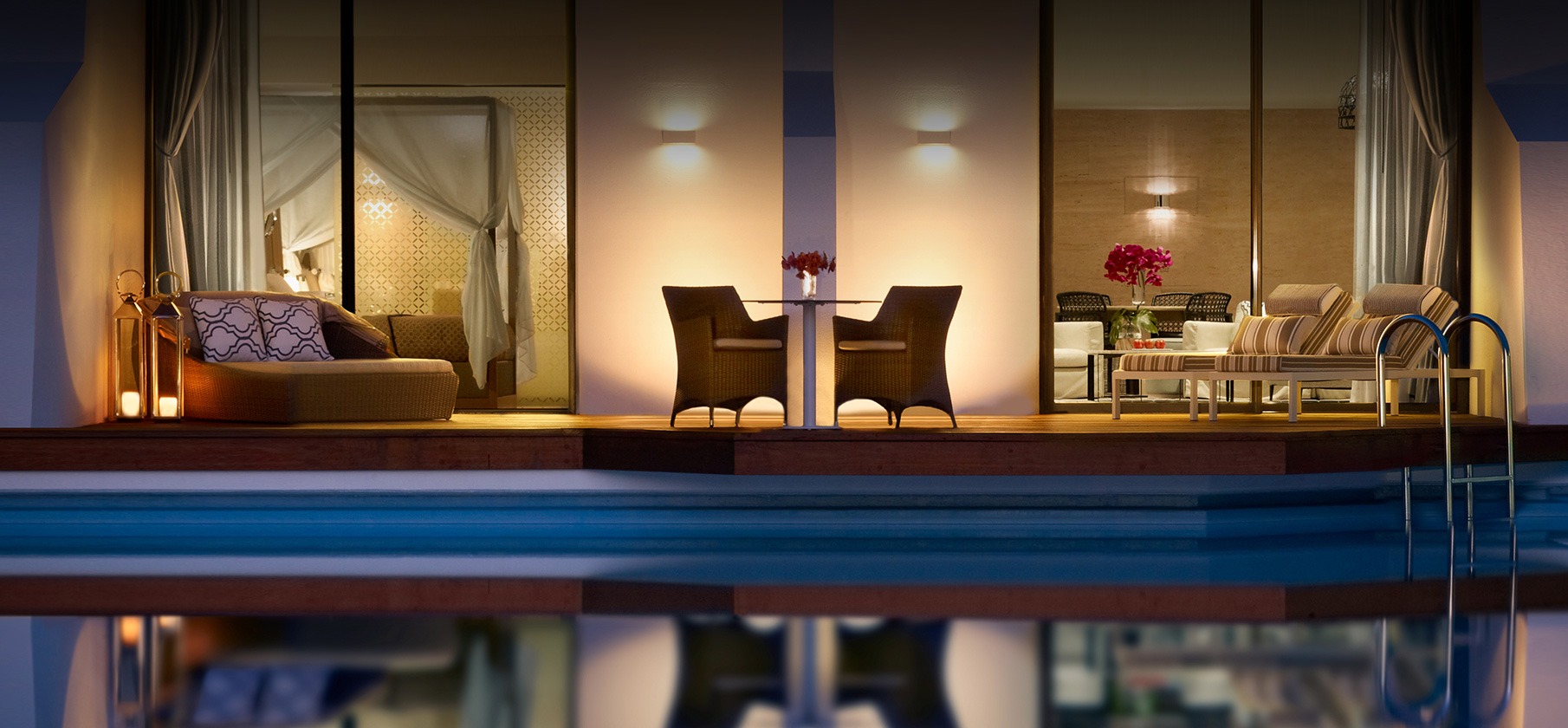 Pool Wing
Evoking a rare sense of escapism and connection, the Pool Wing presents magnificent luxury suites perched over the iconic Hayman Pool with direct swim-out access or views across the breathtaking Coral Sea.
Rooms type
Explore our collection of Pool Wing suites.
Beach
Wing
Experience Hayman Island's most spectacular beachfront sanctuaries and private retreats featuring a collection of luxury villas each with uninterrupted views of Hayman's white sandy beach and Coral Sea.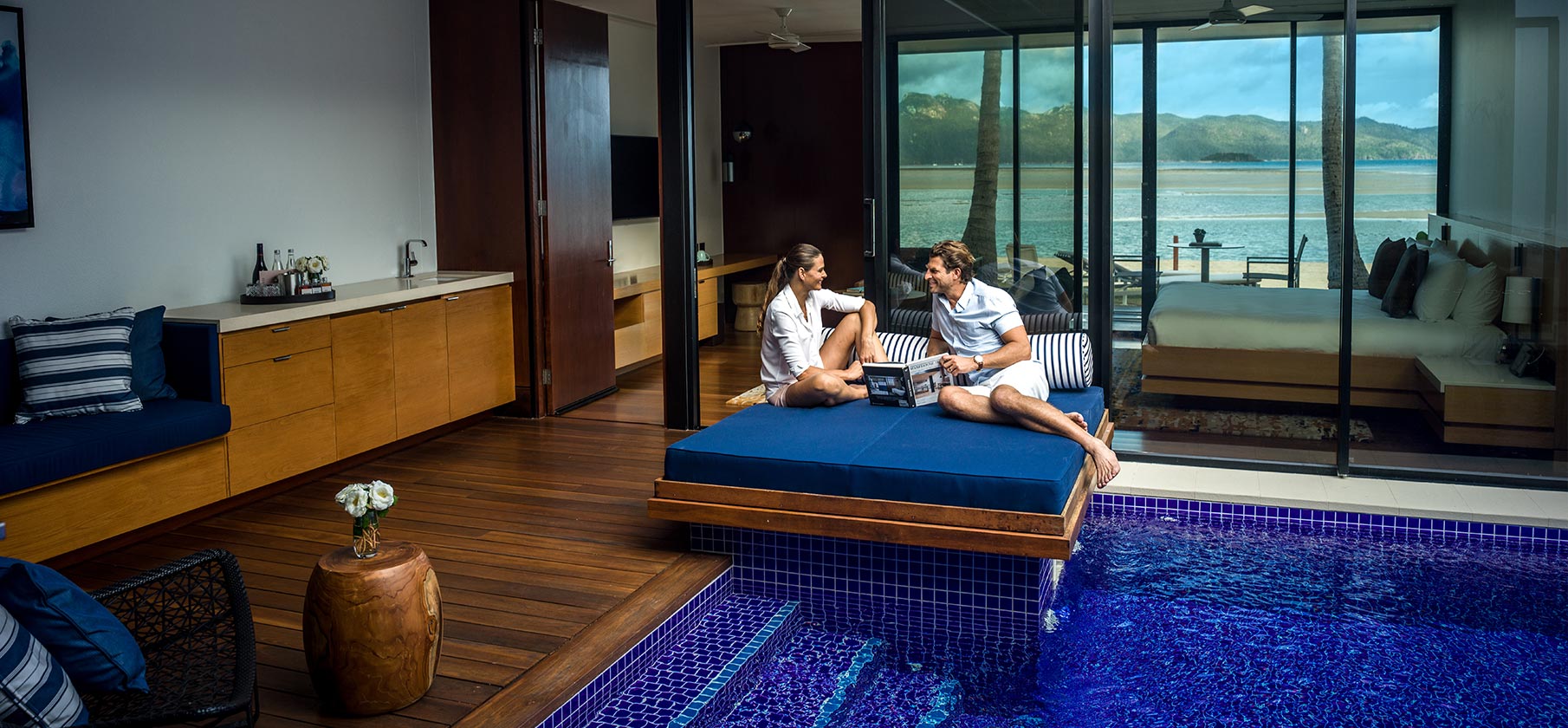 Rooms type
Explore the Hayman Residences available for your stay.
Hayman Residences
Discover the epitome of luxury living with two bespoke Hayman Residences perched on the island's picturesque hilltops with the perfect balance of private seclusion and ultimate luxury with full access to the resort's facilities.
Rooms type
Explore Hayman Residence Rooms.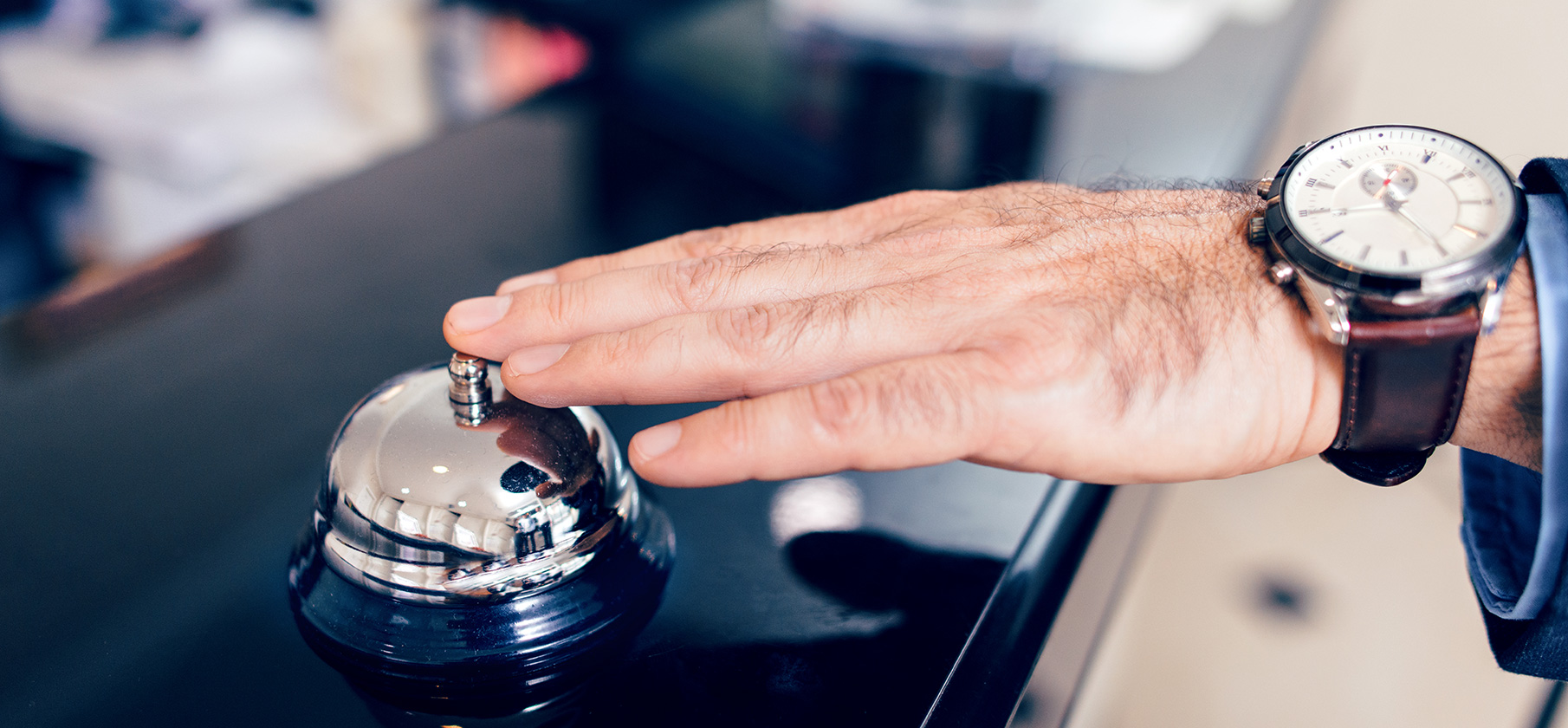 My Concierge Program
For guests in our top Suites, allow Hayman Island's My Concierge Service to meet your detailed needs. From dinner bookings to directions. Luggage to luxury locations. Accommodation through to aviation. Reach out to our Concierge team directly on hayman.concierge@ihg.com
All guests regardless of room, can seek assistance through our Guest Services team, please email hayman.resort@ihg.com