Shop holiday essentials in Grove Boutique & Café
The resort's Hamptons-style retail hub and casual daytime eatery, Grove Boutique & Café is a mecca of luxury retail brands, souvenirs and holiday essentials. Each month, we highlight our new arrivals and popular items, all inspired by our Great Barrier Reef location.
4ocean Bracelets
Supporting our ban on single-use plastic, every bracelet purchased funds the removal of one pound of trash from the ocean and coastlines.
'Coral Veins' Silk Scarf
A beautiful 100% silk scarf featuring an aerial shot of the Great Barrier reef as captured by the talented local photographer, Brooke Miles. Other patterns available for purchase also.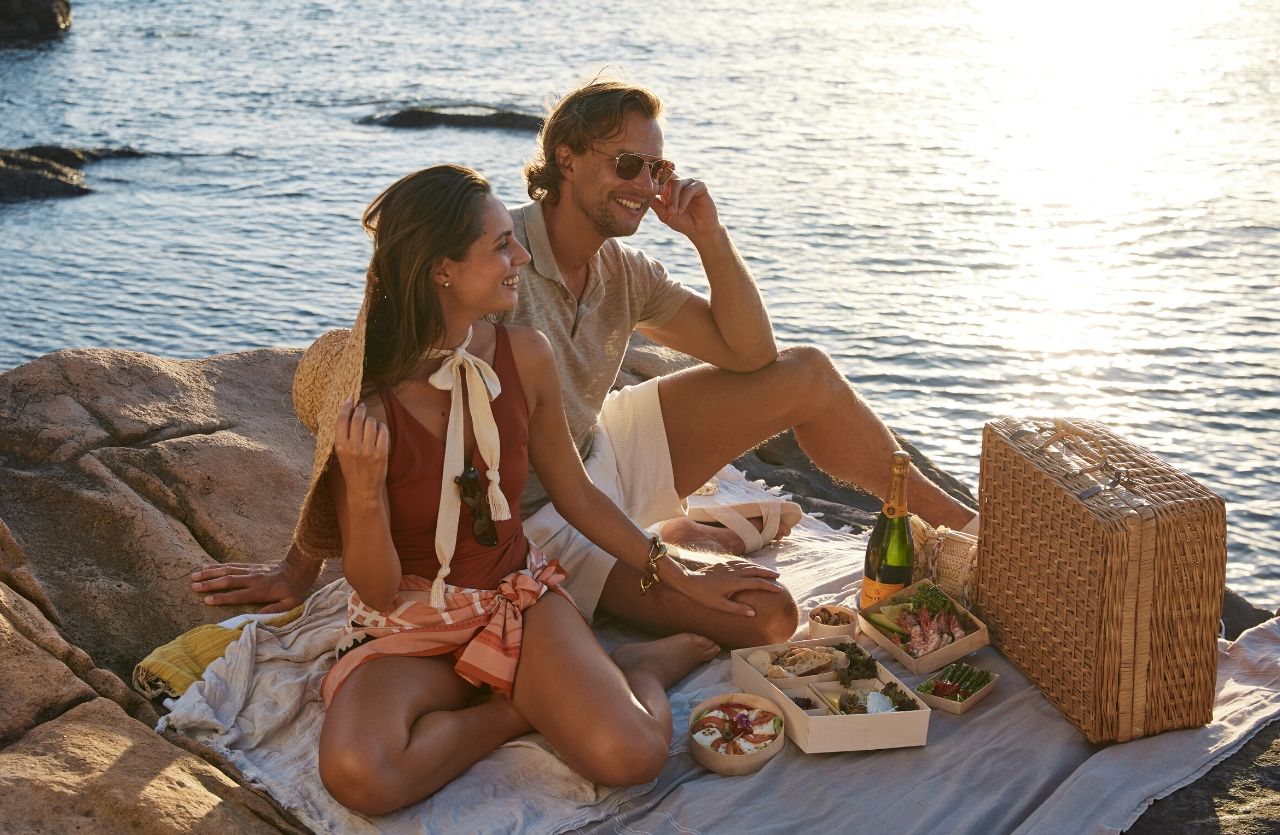 Gourmet Antipasti Boxes
Pick up a gourmet antipasti box to take on a stunning sunset Island Escapade to Blue Pearl Bay or Langford Island. Handcrafted by our Chefs each morning, these boxes feature an ever-changing mix of local produce including cheeses, fruits and more. (See above).
We Are Feel Good Inc. Sunscreen
Preserving our beautiful outdoors is non-negotiable – so We Are Feel Good Inc. products are toxic-ingredient free, which leaves our coral reefs a lot happier and healthier! Our guests are exclusively supplied with this reef-safe sunscreen in our restaurants and bars.
Please note items are subject to stock levels and vary in availability accordingly.
More Articles