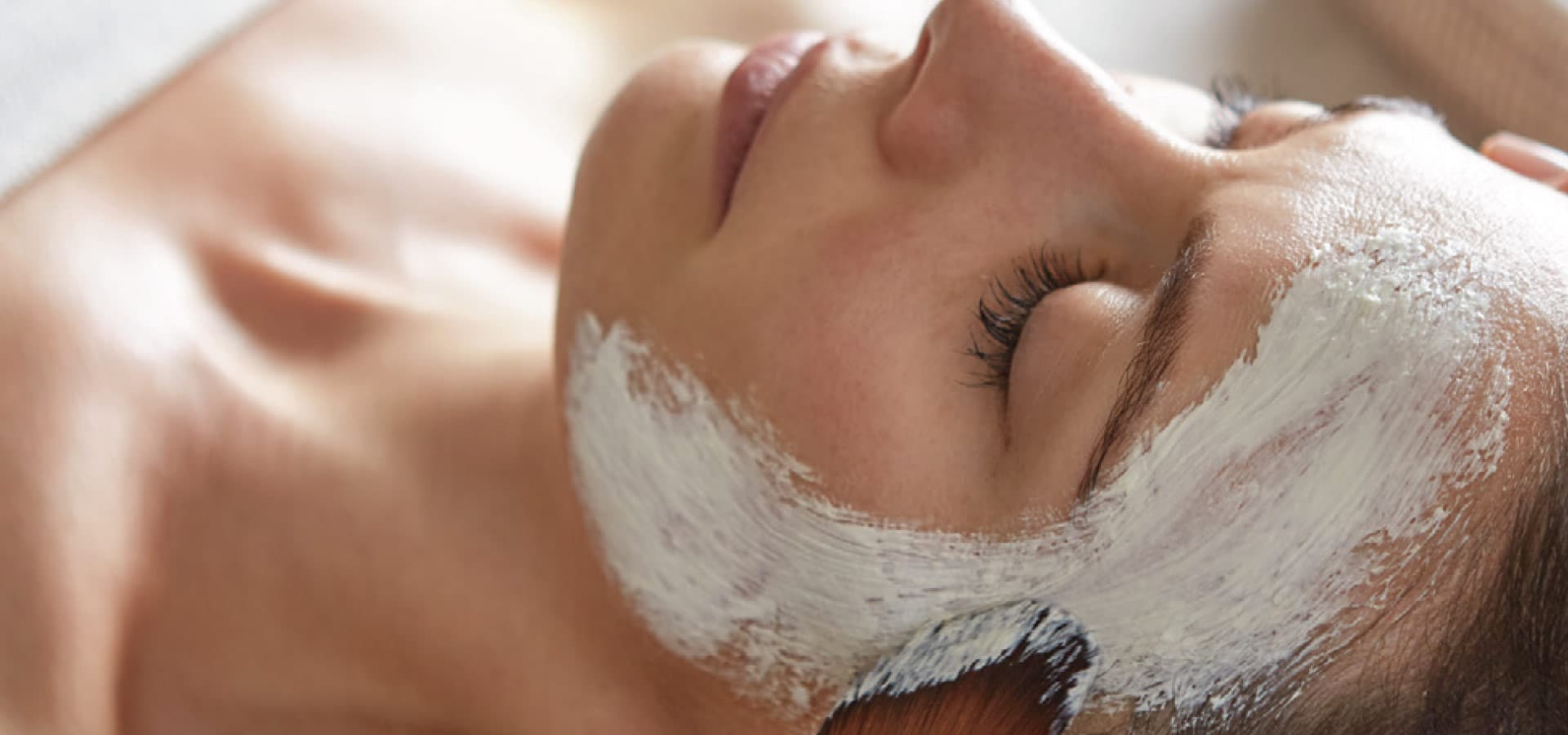 Top to Toe 60 min | $160
Luxurious treatment for pampering the extremities. Warm clay mask releases scalp tension whilst enriching the hair. Arms are gently exfoliated and nourished, feet and legs are uplifted with boosting massage. Pregnancy Safe.
Refining Clay Wrap 60 min | $180
Hydrate, repair and improve skin texture. With a gentle bead polish, skin is prepared to be cocooned in enriching pink clay, jasmine and rose body lotion locks in hydration. Pregnancy Safe.
Body Salt Restore 60 min | $180
Re-balance harmony for body and mind, with exfoliation and nourishment.
Vanilla Body Soothe 60 min | $180
Sweetly escape into full body bliss with powerful antioxidant vanilla extract. Pregnancy safe.
Hayman Recovery 60 min | $180
Leave the world behind as you re-energise to leap into your Hayman® adventure with this face and back combination treatment.
Detox Marine Wrap 90 min | $220
Inspired by the Whitsundays, revitalise with salt therapy and detox in a comforting body wrap using precious extracts from the sea and the land.
Island Gemstone Therapy 90 min | $220
A sensory experience designed to influence the mind, body and spirit using ancient healing stones and crystals.
Hayman Signature Massage 60 min | 90 min | $160 | $200
Soothing and gentle massage with a blend of deeply nourishing plant oils and essences.
Deep Tissue Massage 60 min | $180
Combining Swedish, lymphatic and acupressure points, this massage is designed to release deep seated tension from the body.
Pregnancy Massage 60 min | $180
Nurturing for you and your baby. An intuitive, sensitive and relaxing massage hydrates and moisturises your skin, whilst easing discomfort allowing you both to rest more comfortably.
Thai Massage 90 min | $220
An ancient healing technique performed wearing loose clothing, without oil. Feel aligned with assisted stretching, acupressure and muscle compression, increasing energy overall.
Hot Stone Massage 90 min | $220
Encourage the release of long stored stress and tension, promote wellbeing using a combination of healing touch and warm stones.
Holistic Awareness 90 min | $240
Your therapist will intuitively personalise your experience to enhance your wellbeing. This may include specialist techniques such as shiatsu, reiki, intuitive healing, guided meditation and reflexology.
Pure Radiance Facial 60 min | $180
This facial experience will be tailored to individual skin needs, utilising Sodashi's luxurious Plant Essence Synergies to leave skin feeling revitalised and fresh.
Marine Renewal Facial 60 min | $180
Restore vitality with glow inducing marine minerals. Promotes even skin tone and enhances natural radiance.
Deep Immersion Facial 60 min | $180
Reduce tension in the mind and body with a therapeutic back scrub and deep cleansing facial. Skin is purely balanced, toned and refreshed.
Nature's Face Lift 90 min | $240
Transcend skincare to the next level. Reclaim youthful elasticity, restore luminous skin tone with the unique Thermal Infusing Mask and powerful plant essences from Mother Nature's garden.
Island Indulgence 3.5 hours | $510
Allow us to pamper you in a full body indulgence. An exfoliation and clay cocoon will prepare you for the deep relaxation of a hot stone massage. Complete your journey with a classic manicure or pedicure and refreshments in our relaxation area.
Escape to Hayman 135 min | $375
Feel at one with Hayman Island, with a soothing signature massage. Allow your inner glow to shine through with a mineral renewal facial and mud scalp treatment.
Energise Him 90 min | $260
Refreshing and energising, a treatment every man needs. An immense and invigorating treatment for his back, feet and face.
Rebalance Her 90 min | $275
Experience full body renewal of salt and warm soothing oils and a glow enhancing facial. Leaving you in a state of physical balance.
Couples in Paradise 3.5 hours | $825
This exquisite couple's journey begins in the Bamboo Loft with an aromatic body polish, followed by a relaxing private bath infused with botanicals. Instill deep tranquillity and relaxation with a soothing body massage and instant glow facial, complete with a private steam that sends tired muscles to a place of complete relaxation and contentment.
Awakening Journey 4 hours | $855
In the privacy of the Bamboo Loft, we begin this journey with an invigorating steam session to draw impurities from the body. Transcend into Dreamtime with a fragrant full body exfoliation. Emerge from the awakening private bath and drift away with the authentic Island Gemstone Therapy. Complete the journey with a scalp restore and meditation session.
Classic Manicure 60 min | $110
Have your hands massaged, cuticles and nails softened and renewed, complete with a professional finish and OPI polish.
Classic Pedicure 60 min | $110
Spa, exfoliation, cuticle treatment and massage will have your feet and toenails softened and refreshed, complete with a professional finish and OPI polish.
Luxury Paraffin Manicure 90 min | $160
Indulge your hands in silky paraffin for extreme softness and hydration, classic manicure and complete with OPI polish of your choice.
Luxury Paraffin Pedicure 90 min | $160
Comfort and smooth feet with softening paraffin ritual. Complete a classic
pedicure and finish with OPI polish of your choice.