TRANSFER OPTIONS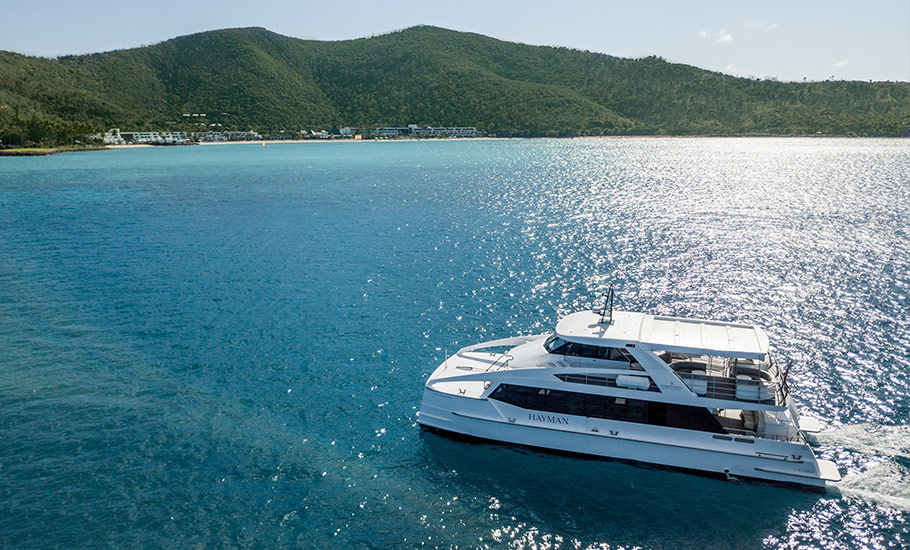 Luxury Launch
Our luxury launch transfer departs from Hamilton Island, taking you on a scenic one-hour journey through the Whitsunday Islands. Enjoy flutes of sparkling and light refreshments* while remote check-in is offered to ensure a seamless arrival experience once you reach Hayman Island. Priced from $210 per adult, and $110 per child (5 to 15 years old) each way. Transfers on the Luxury Launch are complimentary for children aged 4 years and under.
*Please note that one platter will be offered per couple. Dress code on the luxury launch is Resort Smart Casual. The luxury transfer service will be practising additional safety measures including social distancing in accordance with the public health orders of the Queensland and Australian Federal Government in response to COVID-19.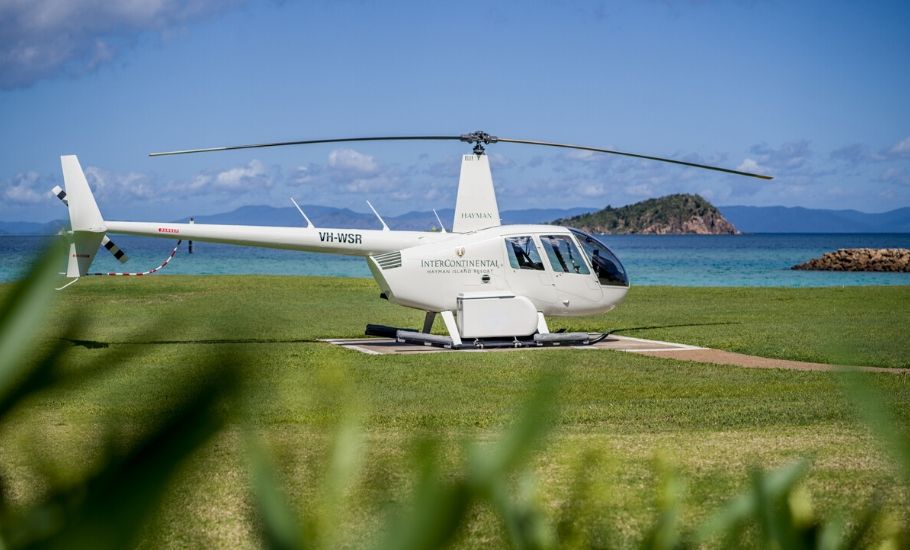 Private Helicopters
Elevate your arrival to new heights with a 15-minute private helicopter ride from Hamilton Island to Hayman Island. Priced from:
R44 aircraft: $800 per aircraft each way, capable of accommodating 2 adults and 1 child. A 3rd seat surcharge of $200 is applicable.
EC120 aircraft:$1600 per aircraft per way, capable of accommodating up to 4 adults.
Please note: weight and luggage restrictions apply.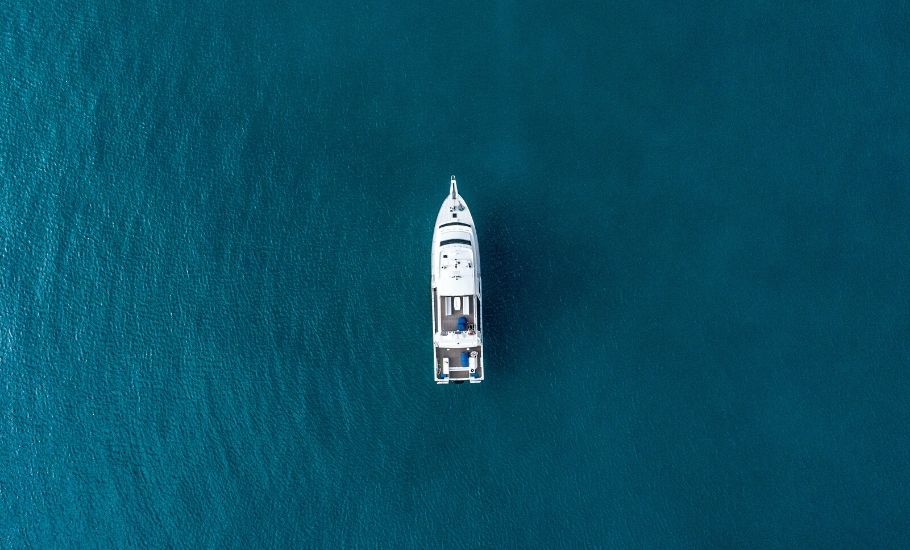 Exclusive Private Yachts
Arrive to Hayman Island in ultimate style having enjoyed your own exclusive private yacht charter through the Whitsunday Islands. Each journey can be tailored to your group's individual needs. Available upon request and subject to availability.