EXPERIENCES & RECREATION
Dive day tours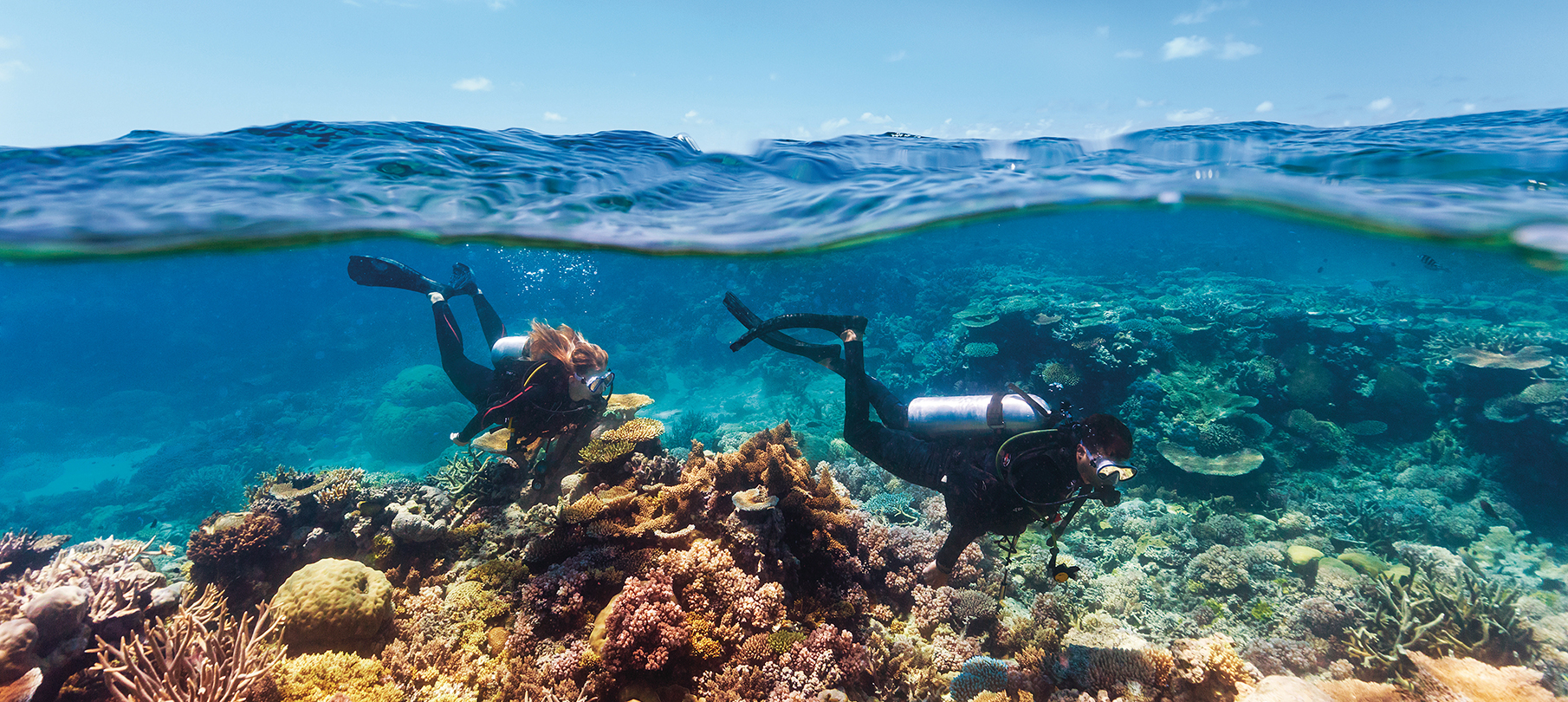 InterContinental Hayman Island Resort offers a range of Dive Day Tours to explore the underwater realm of one of the world's seven wonders: the Great Barrier Reef. Home to an abundance of tropical fish species, colourful coral reefs, and other sea life it also boasts ideal water temperatures all year-round, making it the perfect destination for scuba diving.
Recreation detail
Your Diving Escapade:
To ensure everyone gets to experience diving in the Great Barrier Reef, our team cater to all levels of diving – whether you are a skilled diver or a first-timer – our experienced dive instructors have designed experiences appropriate for a variety of skill levels. For our certified divers, smaller guided tours for 4-6 people are available while children aged 10+ are welcome to participate in our introductory experience, Discover Scuba Diving.
During your diving tour you will have the opportunity to dive in two breathtaking locations along the reef, both hand-picked to showcase the most stunning underwater scenes the Whitsunday Islands' has to offer.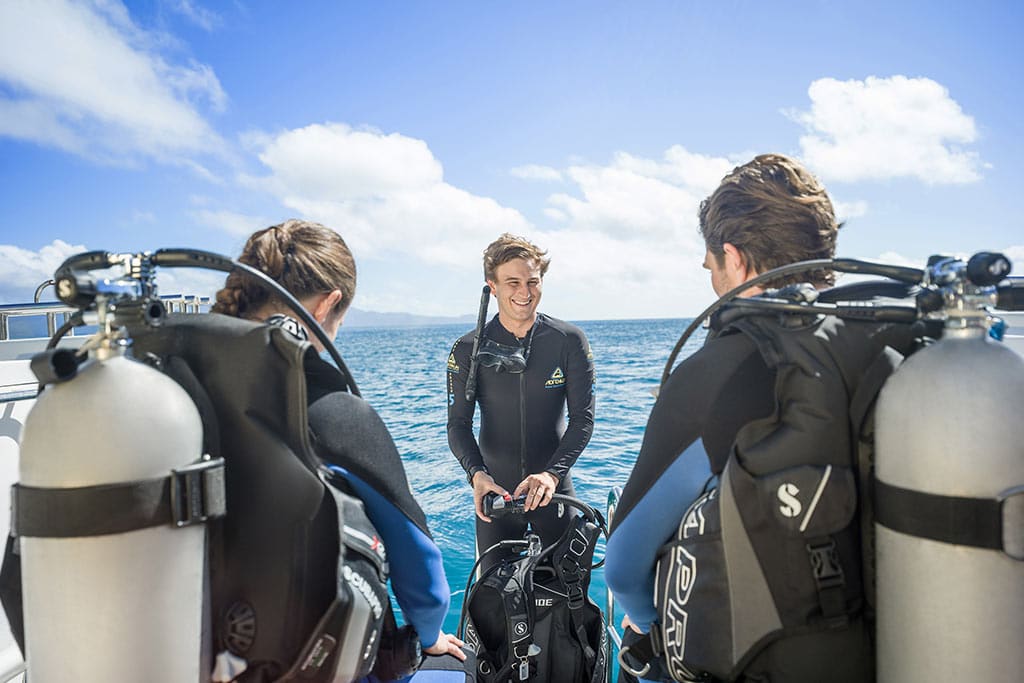 Certified Divers
For certified divers, the group will be escorted by a guide – there are usually no more than 4-6 people to ensure that each guest gets the most of their dive on the Great Barrier Reef. This experience caters to all levels of divers, and there is an opportunity for you to dive at two handpicked locations on the Great Barrier Reef. Please note both locations will be advised on the day and do depend on weather, crowds and season.

Discover Scuba Diving (DSD)
If you don't want to take on a certification course, Discover Scuba Diving is a quick and easy introduction to the underwater world. To sign up for a PADI Discover Scuba Diving experience, you must be at least 10 years old. No prior experience with scuba diving is necessary but you need to be in reasonable physical health.

Tour Costs:
Certified Diving Tour is $455 per adult and $385 per teen/ child aged 10+ years
Discover Scuba Diving Tour is $550 per adult and $485 per teen/ child aged 10+ years
Your diving and/or snorkelling adventure includes:
A return luxury boat trip from InterContinental Hayman Island to two reef locations
A picnic lunch packed for each individual guest
Refreshments provided throughout the day including non-alcoholic beverages
Snorkelling and dive equipment provided
 Lycra wet suits for protection from the sun and marine environment
Make your experience extra special by upgrading your experience to include the following:
An underwater photo package from $125
Access to premium dive equipment from $300 pp
Your own private snorkel guide from $750 per day
Your own private dive guide from $1000 per day
Seascooter hire @ $200/scooter
Medical Disclaimer: All guests diving and snorkelling will be required to fill out a medical questionnaire to ensure that you have no medical problems (past or present) and/ or are taking any medication that may be contradictory to diving or snorkelling. Please note that some medical conditions and/or medication may prevent you from diving or snorkelling. If you are unsure about this, please discuss this with our team at the time of booking.