EXPERIENCES & RECREATION
Guided Jet Ski Adventures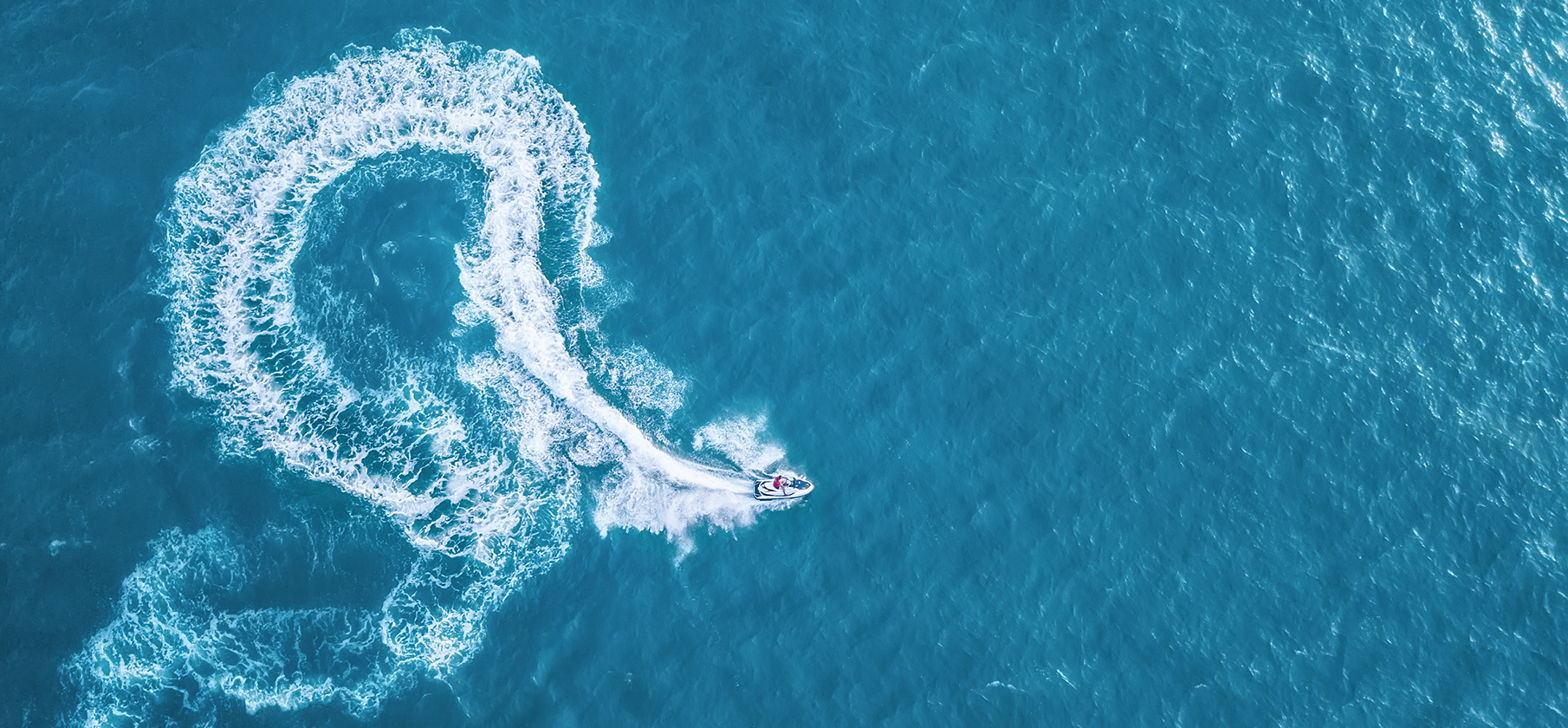 Join your qualified and experienced jet ski guide on an epic one-hour jet ski adventure, where you will take on the ultimate adrenaline rush by driving your own jet ski around the waters of Hayman Island.
Recreation detail
Are you looking for an adrenaline-packed adventure? Join your qualified, experienced jet ski guide on an epic one-hour jet ski tour through the north Queensland islands. Venture around Hayman Island, taking in marine life sightings and Coral Sea vistas as you go.
Your guided jet ski adventure includes:
One-hour jet ski tour
Comprehensive safety briefing
 All safety equipment
Your jet ski adventure is priced at $295 per jet ski (one or two people per ski), with private one-hour tours available for $1950.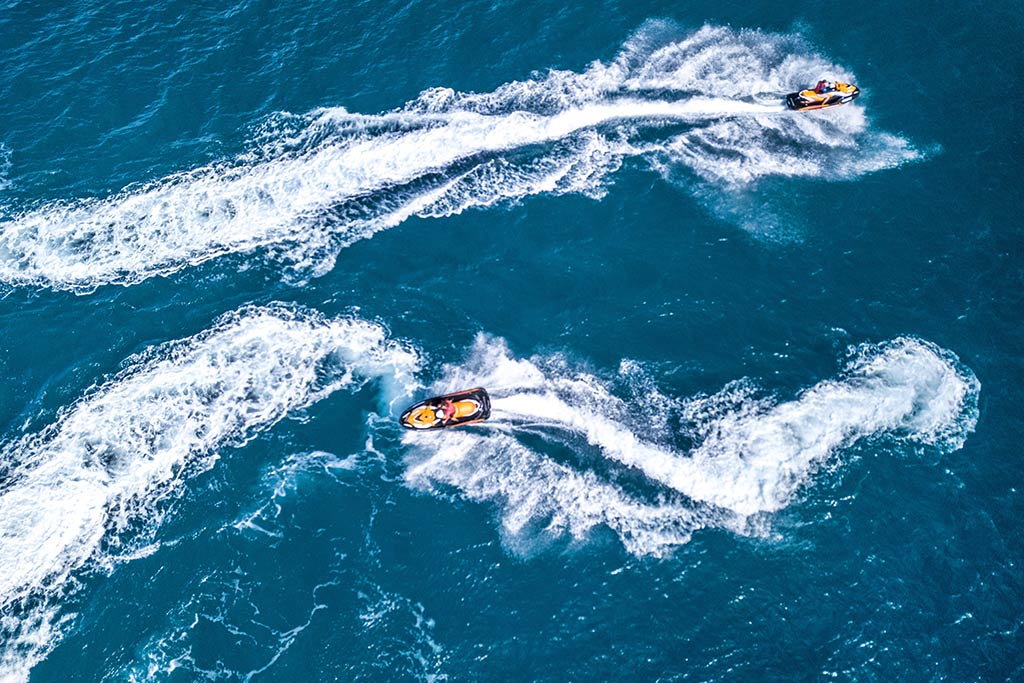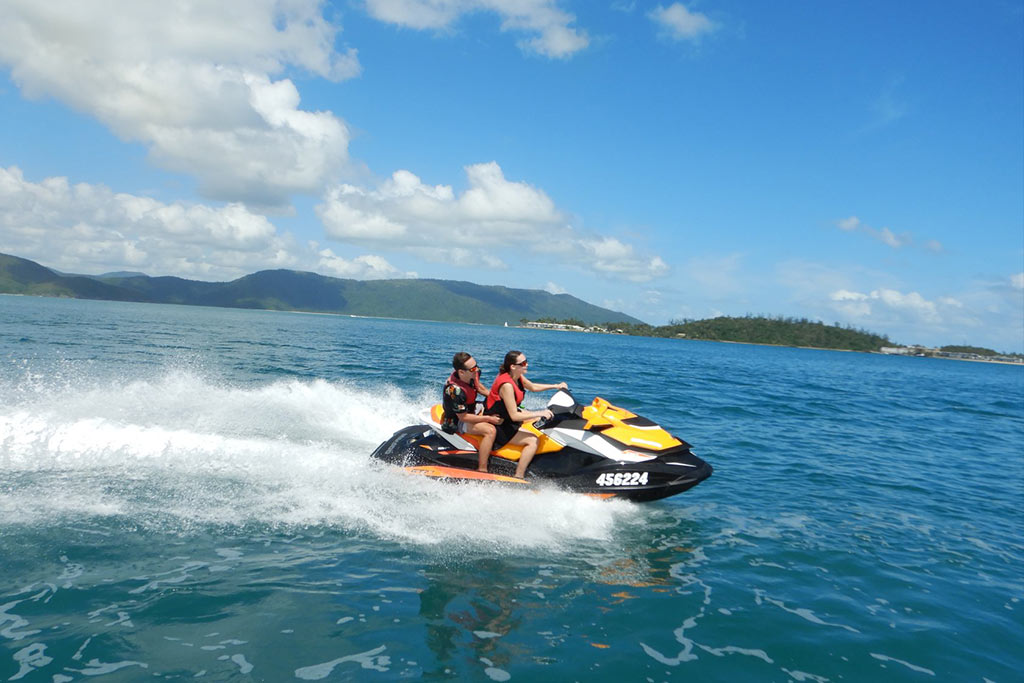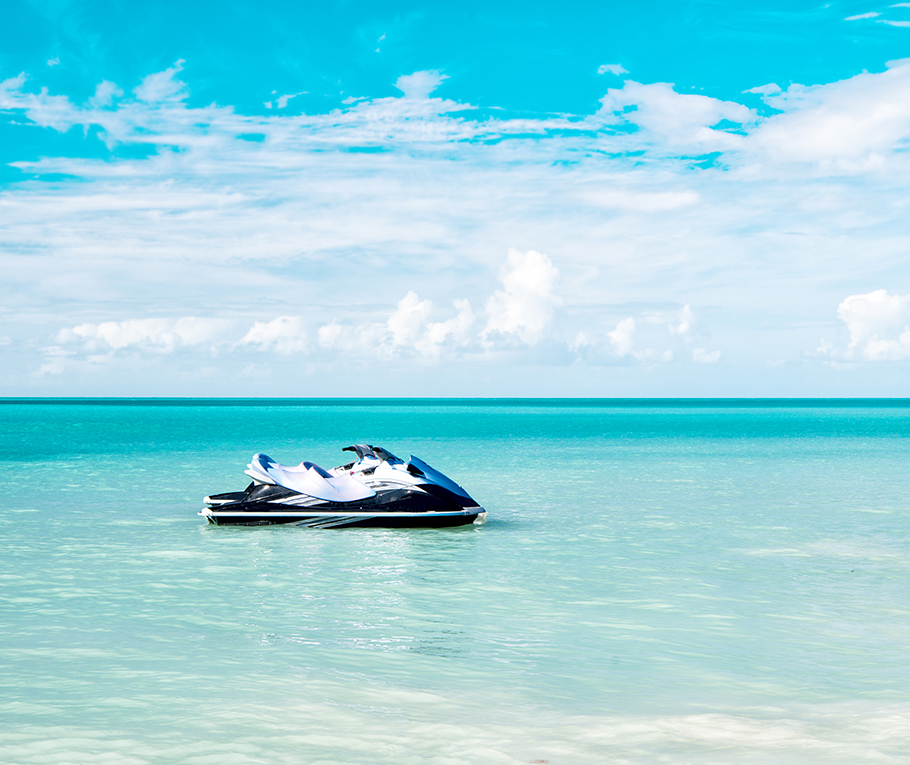 With small group sizes and highly trained and qualified guides, you will receive a comprehensive safety briefing before heading out on the water. Please note no experience or license is necessary. Minimum age to drive the jet ski is 16 (ID will be required). Minimum age to be a passenger is six (must be at least 120cm tall and meet certain requirements). Basic swimming and English language skills are essential.

Medical Disclaimer: Some health conditions will prevent guests from participating in this tour including back and neck injuries, epilepsy or pregnancy.  Please talk to our guest services team at the time of booking if you have any health-related questions.