EXPERIENCES & RECREATION
Private Charters – The Ultimate Bespoke Tour Options
Escape on your own private boat charter for a day of luxury with no bounds; enjoying ultimate exclusivity with your own dedicated captain, crew and personalised itinerary.
Recreation detail
One of our signature experiences, explore the Whitsunday Islands with your own private boat charter experience with an array of activity, from Whitehaven Beach tours, incredible Great Barrier Reef snorkelling or diving escapades, Champagne and seafood on-water celebrations and more. Your private charter experience will be oceans apart.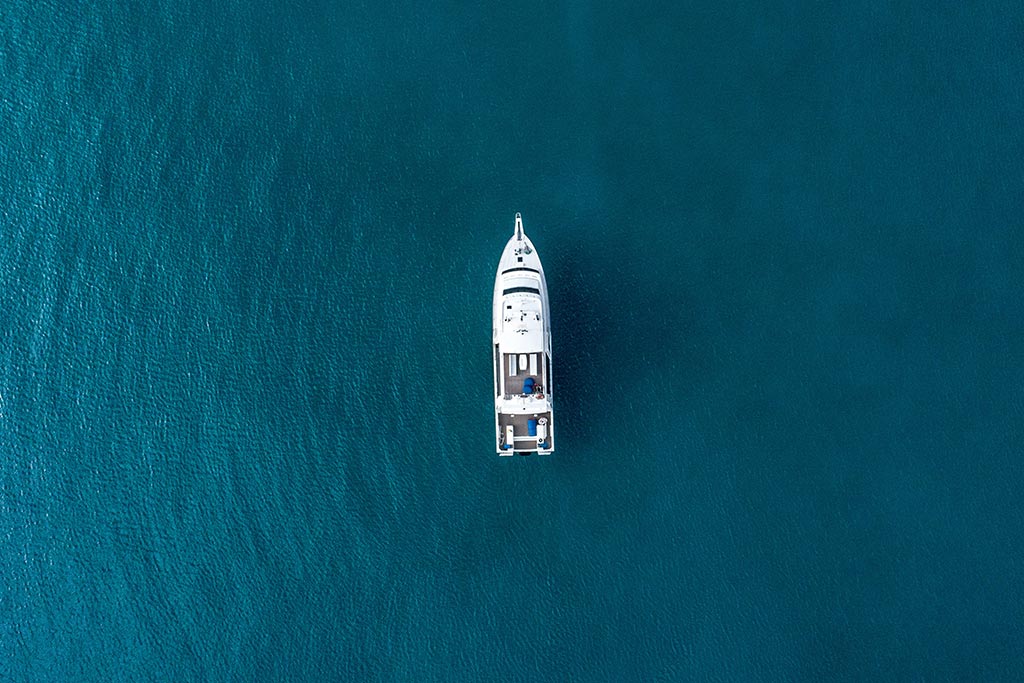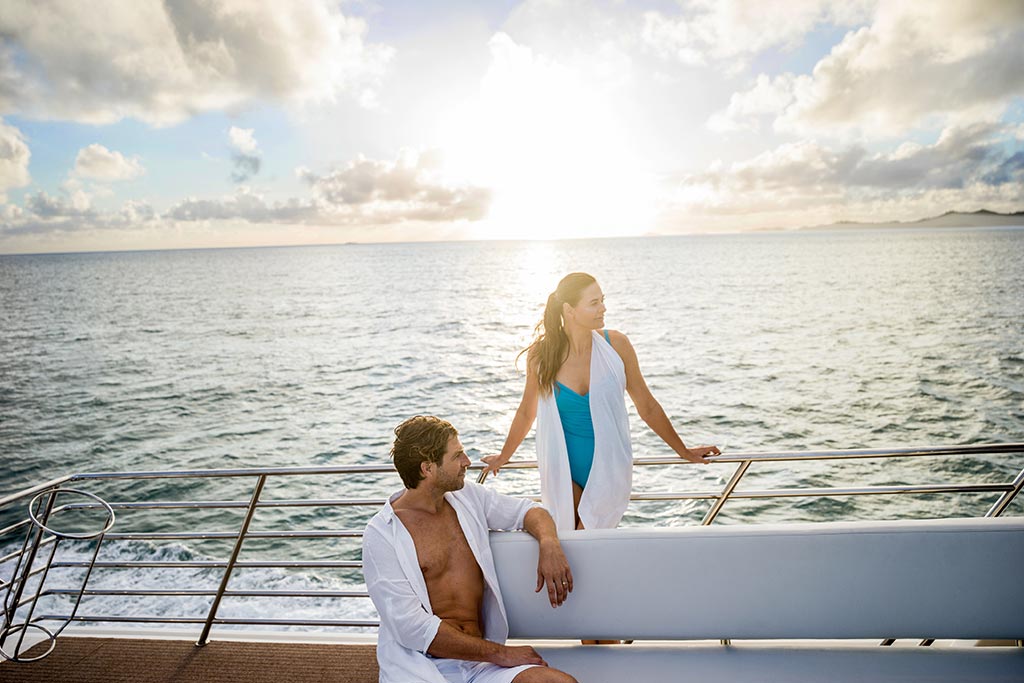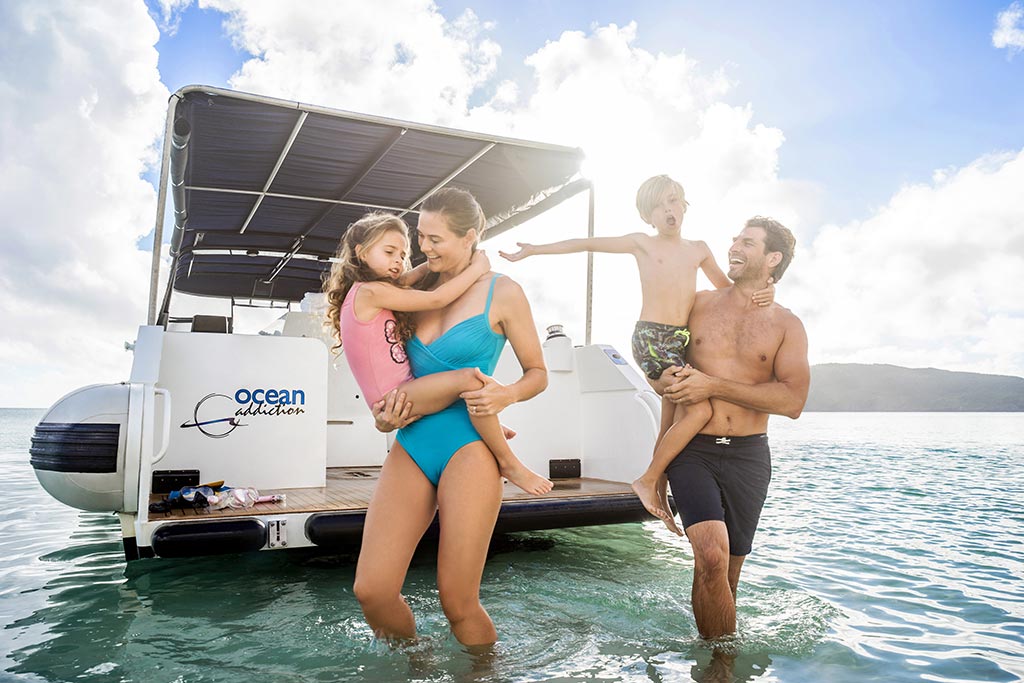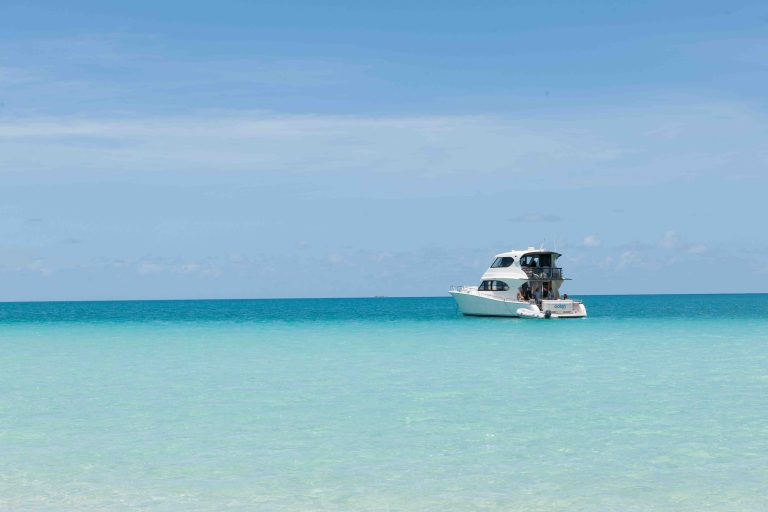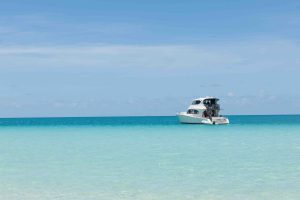 Boutique Private Charters*
With a range of half day (4 hour), full day (6 hour) and extended full day (8 hour) charters spend your time exploring pristine white beaches, exploring the outer reef or partaking in your own private snorkelling or diving adventure. Your charter comes with your own dedicated captain and crew and you can set your own personalised itinerary to marvel in the splendour of the Whitsundays.
There are a range of vessels to choose from to suit your requirements:
Boutique Private charters on our smaller high-speed sports vessels under 50ft
Luxury Private charters on vessels between 50ft and 90ft
Private Super Yacht charters on vessels over 100ft
Luxury Private Sailing Yacht Charters*
Feel the sun on your face, the wind in your hair and the gentle ocean spray as you set sail for a once-in-a-lifetime experience sailing on the Whitsundays' waters. Your half day or full day tour aboard Ocean Affinity can take you wherever you would like to go; diving the Great Barrier Reef, exploring the turquoise swirls and white sands of the world-famous Whitehaven Beach, dropping into secluded bays for a private snorkel and gourmet picnic, the opportunities are endless. The luxuries continue while on your charter with a friendly welcome, light refreshments and Ocean Dynamic's signature expertise.
Private Airport Transfers*
Fast boat transfers available for private charter between Hayman Island and Hamilton Island Airport.
* This tour/service is operated and managed by Ocean Dynamics, a third party operator to InterContinental Hayman Island Resort supplying snorkel, dive, boat charter and motorised water sports tours and services. As a consequence, InterContinental Hayman Island Resort is not responsible for the services supplied and cannot be held liable for any damages, losses, personal injury, costs and any other liability in relation to the operation of these services.