EXPERIENCES & RECREATION
Sunset Cruise
Watch the sun set over Hayman Island from the luxury of one of our private vessels.
Recreation detail
Sunset Cruise*
Watch the sun set over the Whitsunday coastline from a luxury vessel while enjoying sparkling wine and antipasto platters. Cruising the sheltered waters surrounding Hayman Island, you will enjoy a relaxing voyage as the sun sets over Australia's most iconic island resort.
Your sunset cruise includes:
A one-and-a-half-hour sunset cruise in the waters surrounding Hayman Island
A complimentary welcome beverage served on arrival (Sparkling wine or beer)*
Antipasto platter with a variety of cheeses, cold meats, dip, olives, crackers & fruit
Your sunset cruise is priced at $195 per person.
If you would like to make your sunset even more memorable, private cruises are available from $2150.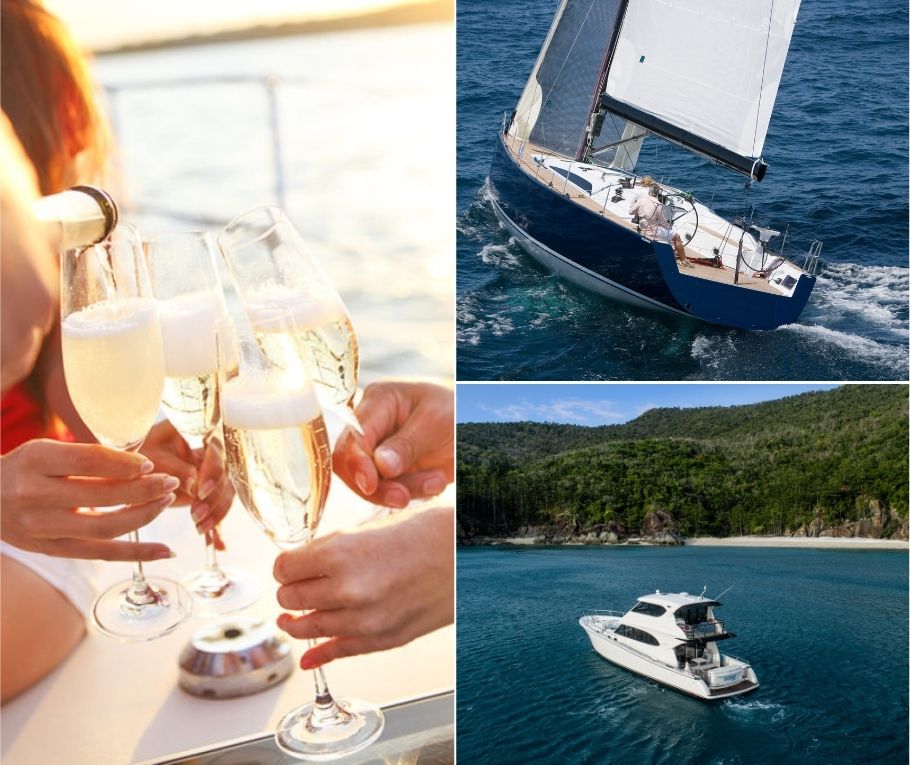 Please note: that guests are requested to wear flat soled shoes (no high heels) and it is suggested that you bring a warm jacket – particularly in winter months.
The vessel used for your sunset cruise experience is subject to weather conditions, with both luxury sailing boats and luxury power boats available. Complimentary drink will be served on arrival, additional beverages charged on consumption.
Medical Disclaimer:
Guests with mobility impairment may find it difficult to board the vessel and this should be discussed at the time of booking with our guest services team.
* This tour is operated and managed by Ocean Dynamics, a third party operator to InterContinental Hayman Island Resort supplying snorkel, dive, boat charter and motorised water sports tours and services. As a consequence, InterContinental Hayman Island Resort is not responsible for the services supplied and cannot be held liable for any damages, losses, personal injury, costs and any other liability in relation to the operation of these services. Sunset cruise includes one complimentary beverage on arrival, additional beverages charged on consumption.