Hayman Island's two-hour Walking Trail is 7.8km total, beginning at the marina and finishing at the bottom of Hayman Residences.
The trail sees guests hike around the perimeter of the island via Blue Pearl Bay, Dolphin Point and Butterfly Grove. Bushwalking experience is recommended as the tracks can be long, rough and very steep.
Insider Tip: To avoid mid-morning and afternoon direct sun, we suggest you wake up at approximately 5:30am to embark on the trail and see the sun rise across the island and beyond. Complimentary sunset hikes are also available and you can organise these with our activities team.
Admire InterContinental Hayman Island Resort from above
The Walking Trail takes you up above the resort, giving you the opportunity to see the property in its entirety. It's ideal to take the walk on the first morning of your stay so you get a real sense of the island and start to get your bearings.
Sight the Prosperine Rock-Wallaby during your walk
The Proserpine Rock-Wallaby was introduced to Hayman Island in 1998 after being identified as endangered under the Commonwealth Environment Protection and Biodiversity Conservation Act 1999 and the Queensland Nature Conservation Act 1992. Since their arrival on island the species have more than doubled, with guests often sighting resident Prosperine Rock-Wallabies along the island's Walking Trail.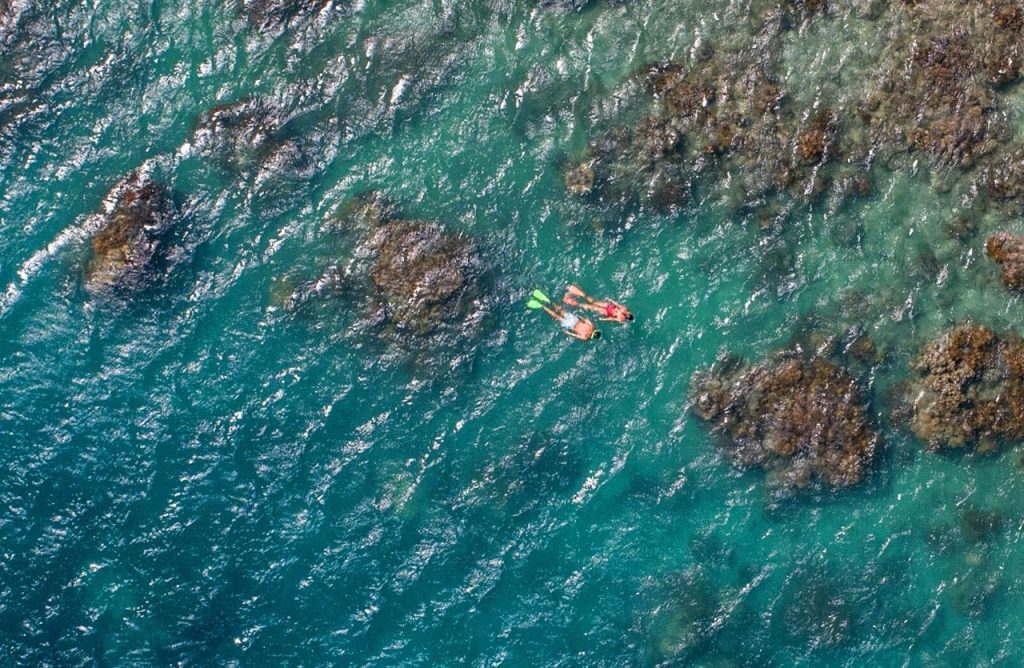 Take a snorkelling break at Blue Pearl Bay
Blue Pearl Bay is located on the north-western side of Hayman Island and can be accessed via the resort's Walking Trail (approximately 45 minutes into the walk). Ideal for snorkelling or landscape exploring, Blue Pearl Bay is known for its coral and fish life including a resident Maori Wrasse. You can arrange to take snorkelling equipment with you on the walk through our activities team.
Observe native birdlife in Eucalyptus trees
Bird-enthusiasts can observe an array of bird species during the walk, including Cockatoos, Dusky Moorhen, Orange Footed Scrub Fowl, Rainbow Lorikeets, Stone Curlews, Kingfisher and Kookaburras.
Take photographs at Dolphin Point and watch whales migrating
The official months for whale season are from July to September with some sightings outside that time. Whales pass through the Whitsundays on their annual migration from the colder southern seas to the tropical waters of the Whitsundays during the winter months, and our guests often sight Humpback and Pilot Whales from above as they move along the trail.
The Walking Trail takes you across the island with its path leading back to Central Lanai.