Located seven-minutes away from Hayman Island via speedboat, Langford Island is one of the enchanting locations within the Whitsundays due to its long sand spit that all but disappears at high tide.Take an Island Escapade to Langford Island
Take off in our activity team's dedicated speedboat and head to Langford Island's mangrove lined shore. The island is iconic due to the long sand spit that sees guests 'walk through water' at high tide. Take the island's bush hike, walking up stone steps framed by native Whitsunday Bottle Trees. Once at the top, marvel views along the island's spit to nearby Hook Island and back to Hayman Island.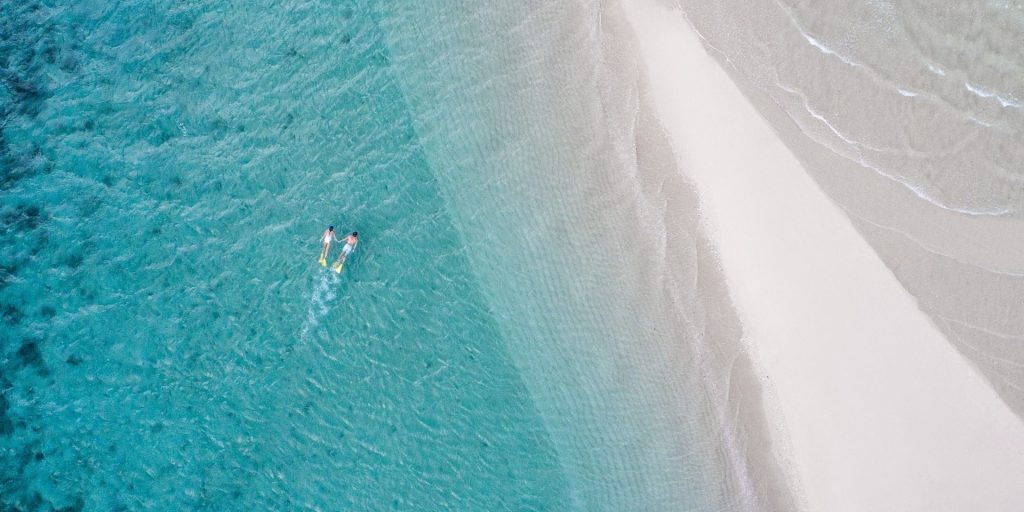 Go Snorkelling on Langford Island
The Northern shores of Langford Island reveal shore walls and coral eco-systems idyllic for leisurely snorkelling. While brimming with different species of fish and underwater gardens, the real attraction to this snorkelling spot is the amount of green turtles frequenting the area. Before you go on your Island Escapade to Langford Island, ask our activities team for snorkelling equipment.
Get up close to Langford Island's Green Turtles
Green sea turtles are one of the world's largest species of turtle, weighing around 65-130kg and measuring between 1-1.2m long. They have a strong, tear-drop shape shell, called a 'carapace', which covers most of their body, except for their head and four flippers. Snorkel alongside them at Langford Island, or admire them from the shore as you see them lift their head above water to take a quick breath.
Marvel Whitsunday Bottle Trees
The Whitsunday Bottle Tree is an iconic species found only within catchments in its namesake's region. Preferencing rocky rainforest terrain, this near-threatened form of bottle tree is abundant on Langford Island. During October–November the tree's compact clusters burst out in blossoming flowers – a beautiful sight to behold.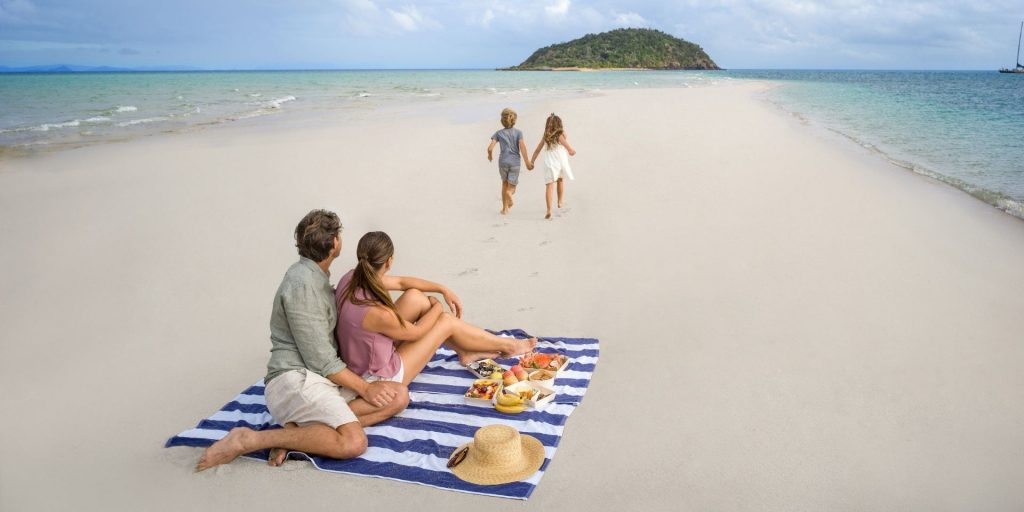 Watch the Sunset with a Picnic Escapade on Langford Island
For the ultimate end to your day, take a transfer by speedboat to Langford Island to watch the sun set across facing Hayman Island. Romantic and remote, enjoy a gourmet picnic of sparkling wine and cheese whilst you bask in the natural light show of sun-down. *Picnic not included, arranged on request.