EXPERIENCES & RECREATION
Snorkelling Adventures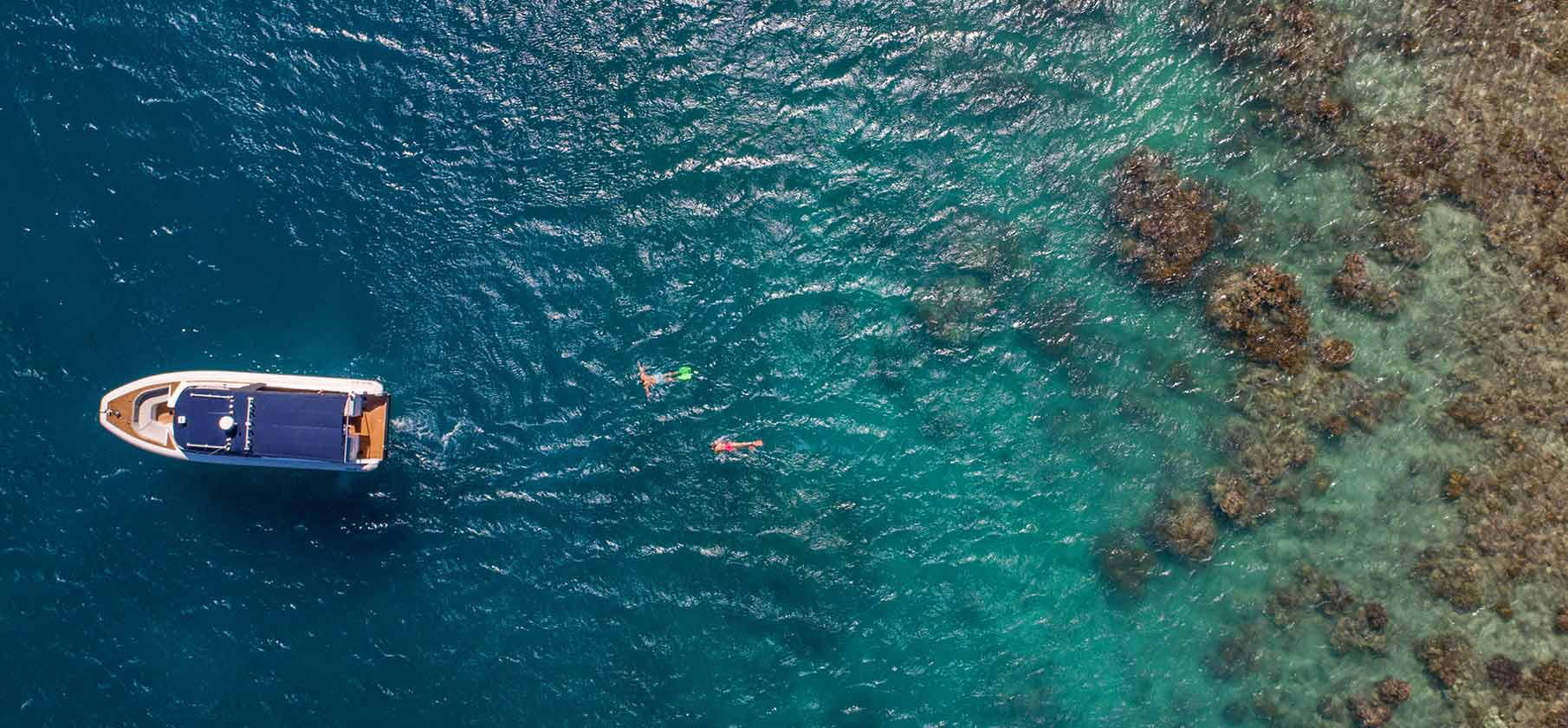 Explore the underwater realm of one of the world's seven wonders: the Great Barrier Reef. The Great Barrier Reef is home to an abundance of tropical fish species, colourful coral reefs, a variety of sea stars, sea cucumbers and urchins, giant clams and turtles and boasts ideal water temperatures all year-round, making it the perfect destination for snorkelling adventures.
Recreation detail
Your Snorkeling Adventure:
A snorkelling adventure is a wonderful way to experience the Great Barrier Reef's natural underwater beauty, from swimming beside native sea turtles to exploring rocky reefs teeming with colourful marine life near the seashore. Snorkelling equipment is available on board your vessel, and our guides are more than happy to take jump in the water with you to point out the most spectacular underwater sights and make sure you are comfortable throughout your experience.
Upon disclosing your snorkeling experience to our guides, you will be split into two groups based on experience and confidence: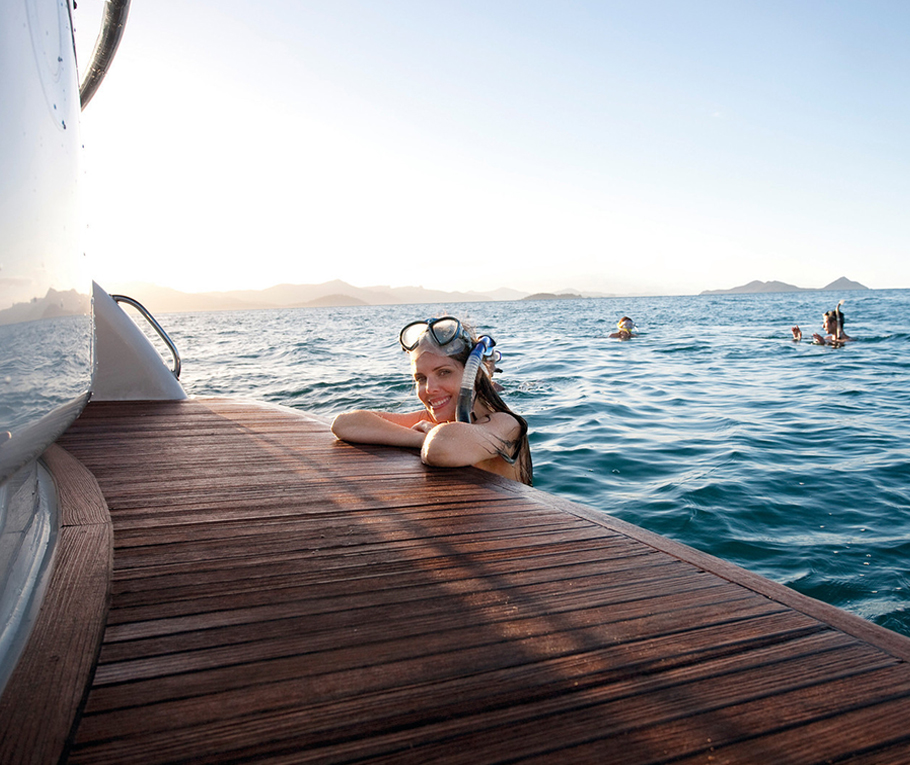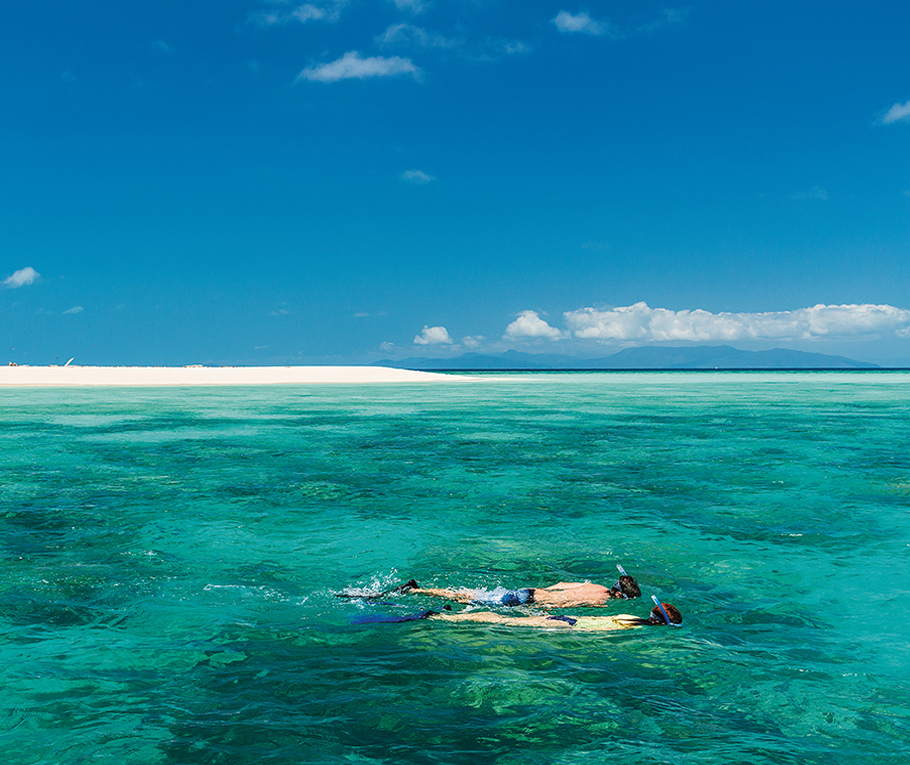 Our Introductory Snorkelling Tours are perfect for beginners and less confident swimmers. This tour includes:
An informative and educational tour offering an in-depth introduction to the marine environment
Tours leave and return from the protected beach or small ancillary vessel.
Snorkel guide and floatation devices
Our Advanced Snorkelling Tours are ideal for the more adventurous guest and some snorkelling experience is essential. This tour includes:
A faster-paced snorkelling tour designed to enhance your existing skillset and add new techniques such as duck diving to your repertoire
Please note that during this tour the group may travel several hundred meters in the water, therefore fitness levels must be at least moderate, and you must be able to swim unassisted with no floatation device for the entire tour
Snorkel guide on hand
Make it memorable with an exclusive private dive or snorkelling experience: If you are looking for a more intimate, personalised dive or snorkel tour, you can book your own private snorkel guide who will look after you and your family or friends exclusively for the duration of the tour (this must be booked in advance and is subject to availability).

Our Pool Snorkelling Lessons: If you would feel more comfortable learning on island, we have pool snorkelling lessons available designed so you can practice and build up your confidence before venturing out near the reef. Daily snorkelling lessons will be provided in our marine centre, and will include:
Presentation and demonstration on use of snorkelling equipment by an experienced snorkel guide
An opportunity to ask any questions relating to snorkelling
A 30-minute pool session to build confidence using the snorkel equipment